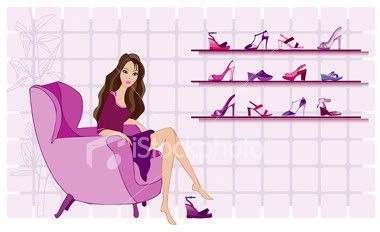 Thursday, June 04, 2009
It was a bright and cheery Saturday morning. All three of us woke up early to get ready for the Johnson's baby powder 'Jom Main! Family Day'. Nicholas from Nuffnang told me to be there by 10 o'clock, and we arrived there right on the dot.
After registering at the Media Registration counter, I met the other Nuffnang Bloggers who were invited as well -
RedMummy
and
Foxy Farah
. I've met RedMummy before, but didn't notice dia ni kecik comel jer orangnya.
And Farah? When I first saw her, I thought to myself
"Eh I thought event ni are for those with children..."
bcoz she doesn't look like a mom - she looks so young! Turned out, she's one of the Top 10 finalists for the Supermummy Amazing Blogger Award too! I knew I've seen her somewhere before. And she's also a mommy to a 5-going-to-be-6-month-old baby!
So anyways, the Johnson's baby powder 'Jom Main! Family Day' started off with a welcome speech by the Marketing Director of Johnson & Johnson, Stanford Guo, followed by the official opening - with bands and balloons and ohh... is that Susan Menon on stage? She's so gorgeous! Anak ramai tapi body still maintain. Haihh...bila body aku nak maintain macam dulu balik nihh... ;p
Now here comes the most interesting part - the activities and fun zones! There are a few zones, which are:
#1: Bouncing Zone
She's so friendly and funny - macam mana kat TV, macam tu la dia. She told us that she's going to Erra Fazira's house later sebab ada cukur jambul anak Erra. Speaking of which, has anyone of you seen Erra's baby pic? I haven't! Mesti comel kan?!
#2: Kite Flying Zone
The kids are each given a piece of thin paper to cut, decorate and turn it into a kite. Once done, they can fly their own kites, up up in the air!
#3: Cool Zone
It was getting hot, Ayra has awakened so I put on her sunhat, and off we went to the Cool Zone.
It's only natural and healthy for kids to sweat during playtime, especially in our hot climate. But if the build-up of sweat is left to dry on the skin, it may cause several problems like rashes, body odour, irritable and discomfort. Johnson's baby powder functions like a towel since it absorbs sweat from the body, leaving the skin feeling dry, fresh and comfortable. It's clinically proven safe, gentle and mild to your child's skin. That's why there's the Cool Zone - it's a place to cool down and powder up when you're sweating like nobody's business after rounds of activities. It's actually my favorite zone of all sebab sejuk dan wangi!
#4: Malaysian Games Zone
Right in the middle of the field (okay so it wasn't exactly in the middle, but you get what I mean), there was a tent with tables, chairs anddd... computers! At last, a place for grown-ups to 'play'! ;p
I signed up as a member at
Johnson's baby powder 'Jom Main!'
website - it's a cute website with lots of info about parenting and kids, updates on latest and upcoming events, and Johnson's baby powder promos. Most importantly, it provides a lot of DIY ideas on how to get your little ones occupied and active during the weekends and school holidays. There's even games for your kids to play online too!
One of the great things about being a member of
Johnson's baby powder 'Jom Main!
' is you can enjoy great rewards, simply by interacting on the website to collect points for redemption of any of the Johnson's baby products for free! Don't you just love free stuff? :D Well you can check it out yourself at
http://www.ilovejohnsonsbaby.com/jommain
.
Speaking of free stuff, I get to choose two out of four Johnson's baby powders for signing up that day, and I chose my favorite Bedtime powder and the new Nourishing Milk powder.
#6: Kids' Challenge Zone
Of all the activity zones, I think this is the most adventurous and not to mention, the most colorful zone! It's an obstacle course where the kids would have to walk, hop and crawl through them before getting to the finishing line.
Meanwhile, these roaming balloon clowns and stilt walkers a.k.a "orang galah" were seen walking around the field. I was quite surprised that my baby didn't cry when they came closer to her. Instead, dia just pandang dengan muka pelik!
This Jom Main! Family Day by Johnson's baby powder is really a great way for children to engage in physical activites, especially since sedentary lifestyle habits in Malaysian children are starting to set in. Parents are getting busier, and children are left with lots of TV and video games. This kind of family event not only lets the children to get physical, but it also gives opportunities for parents to spend more time with them.
Labels: Advertorials, Events/Activities, Nuffnang