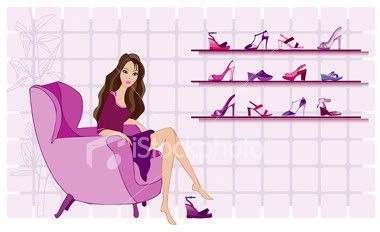 Thursday, June 11, 2009
I have a little weakness for cute and pretty stuff. Yesterday I finally got the chance to drop by this adorable little cake shop,
Delectable
, at The Gardens while my husband gets his haircut. I was amazed at the sight of beautiful cakes on display bcoz they don't look like cakes; they're like a piece of art.
Upon entering the shop, a cheery lady greeted me (and my baby) and introduced me to Teddy and Lulu, the cupcakes! Yes, she named her cupcakes - Teddy the teddy bear chocolate cupcake and Lulu the lamb vanilla cupcake. How cute is that? There's another fella, Joe (a rabbit which is a ginger-flavored cupcake), but they were sold out. The cupcakes are selling at RM28 for a box of 3, and altho it is a little pricey for a cupcake, I couldn't resist! Supposedly, each box can only have one 3D cupcake, but since they were closing and I was the last customer of the day, the lady,
Su
, who is actually the owner of Delectable, gave me two 3D cupcakes (bcoz I asked for them! ;p).
To be honest, I never liked anything fondant and was actually a little reluctant to eat the fondant part of the cupcakes. The first time I tasted fondant was a fondant "Shah Alam Blue Mosque" cake which my dad got as a Hari Raya gift about a decade ago. I still remember the icky taste of it and just the thought makes me shudder.
But Delectable's version of fondant is different. I was ready for whatever the taste was going to be like and was surprised by it. The fondant is soft and not sickeningly sweet; it complements the cake just right. I've tasted something far sweeter than this. As for the cakes, each of them has 3 layers (fondant, cream, cake) with hidden fillings in the center. Now Teddy is a rich and dense chocolatey cake with ganache filling; so rich that it's like stuffing your mouth with chocolates! Well I am a chocoholic, so I like it. The cream layer has a slight coffee-ish taste (if I'm not mistaken, it's Espresso) that you won't even notice it. Lulu is nice too, with vanilla cream and lemon filling inside. I didn't have the heart to eat the 3D Teddy and Lulu tho (I just nibbled one of Teddy's ears) bcoz they're too cute to be eaten, so I'm planning to keep them as my sugary pets ;p
I also bought this cute little pot with ice-cream stick which if I'm not mistaken is called Pots (RM18). It's a melted chocolate which you can eat with cakes, breads, biscuits or even on its own. I prefer to eat it on its own after refrigerating it bcoz it kinda make it tastes like a cross between chocolate pudding and mousse. My husband said it reminds him of Haagen-Dazs chocolate ice-cream tho. Well doesn't really matter how it tastes like, all I know is it is sinfully sedap!
Anyway, Delectable is actually Malaysia's first Designer Cake Studio and they make really beautiful cakes for any occasion - but be ready to fork out a hefty amount of money on one!
Labels: Food and Recipes