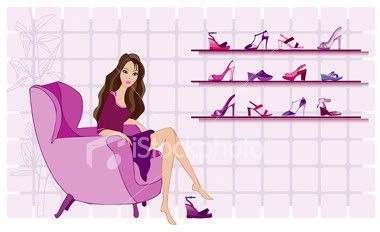 Monday, May 18, 2009
I never thought I would wear bridal makeup again, now that I'm married (with a baby). But when Red Glow invited me for a makeover, I jumped at the chance. I miss being a bride, and the closest thing I can do to be a bride is to get a bridal makeup! ;p
The whole makeover session took about 1 1/2 hours. The best part of any makeover - besides the heavenly strokes of brush - is when you look at your own reflection in the mirror, appreciating the magic touch of the makeup artist. My makeup was mostly done by Kak Najwa, and touched up by Kak Ina. They are the makeup artists of Red Glow. I was given a pair of gray contact lens to wear like most brides and OMG, I almost didn't recognize myself. Can you recognize me?
Altho it was fun trying on a different eye color, I think I look better in natural colored contact lens (dark brown or black) bcoz... well, I look more like myself. Now let's have a closer look at my makeup. Excuse the un-photoshopped pics, people. Please don't focus on my un-flawless face. Instead, look at the color of my lips. I so love the color! I have been trying to find a lipstick in this color, but none looks as pweety as this. If I'm not mistaken, Kak Ina mixed 3-4 colors of lipsticks to get this exact color. Niceeee... Tapi saya malas la nak mix banyak2 color.
And look at my eyes! It looks bigger and erm, can I say kind of
dolly
? Eye has always been my favorite part when it comes to makeup bcoz how you shade your eyes can make a big difference to your look.
Like most makeup artists, Red Glow uses lots of MAC makeup along with Clinique, Loreal, Shu Uemura, The Body Shop, Estee Lauder and lots more.
With another blogger,
Ceera
.
The price for bridal makeup by Red Glow starts at RM400. You can take a look at their portfolio at
http://redglow-portfolio.blogspot.com
.
If you're interested to learn how to do your own makeup or you have a dream of becoming a makeup artist, Red Glow also offers makeup classes where you could learn different makeup techniques at a fee of RM250. The class starts at 9am and ends at 4pm (meals will be provided), and you will be given a brush set, sponge, false eyelashes and a certificate each.
Here's a timetable for the upcoming makeup classes:
You can log on to
http://redglow-class.blogspot.com
for more info on the courses and classes.
Then there's Akademi Red Glow, which offers 'Sijil Jurukecantikan' under MLVK (Majlis Latihan Vokasional Kebangsaan). This course is open for budak-budak lepasan SPM yang berminat nak jadi makeup artist or beautician; anak-anak FELDA, FELCRA or any agencies under Kementerian Kemajuan Luar Bandar would be lucky as they get to join this course for free. And not only that, food and accomodation (hostel) are also provided, and they will be given a monthly allowance of RM200. Visit
http://akademi-redglow.blogspot.com
to get detailed info about this program.
Do spread the words to anyone you know who would be interested. Any queries, please contact Najwa at 012-3588999.
Labels: Advertorials, Beauty/Skincare