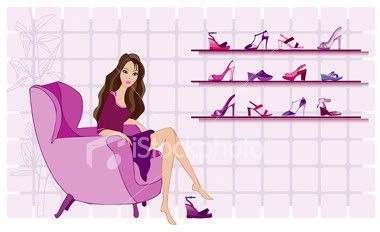 Friday, April 03, 2009
A Tour to MAS In-Flight Kitchen
My very first airplane ride was to London, when I was 5 years old. I couldn't remember much of the experience, but I remembered thinking that the air-stewardess cooked our meals (from scratch) on the plane bcoz the food arrived on our trays were piping hot. I actually thought there's a real kitchen somewhere at the back of the plane, complete with stoves and everything!
But of course there isn't. And of course the food are not prepared by air-stewardess! ;p
Do you know how airline meals are being prepared? I don't - which is why I jumped at the chance when
Fleishman-Hillard
and
Malaysia Airlines
invited me for an exclusive tour to MAS' in-flight kitchen and food tasting session.
The day started off with some refreshments and a brief presentation by MAS' Culinary Manager - which we missed 3/4 of it bcoz we arrived late, bcoz my baby decided to poo again right before we headed to my PIL's house, bcoz she had diarrhea. My poor baby!
Anyway, the kitchen touring began right after the presentation. A few hygienic procedures were required, including wearing a coat that made us look like doctors and hairnet, and washing our hands with anti-bacterial soap before entering the kitchen. Since the kitchen is a high-security and restricted area, no pictures were allowed.
Pictures from
Malaysia Airlines Travel Facebook
The kitchen is a HEE-UGE area which comprises of several sections and storage rooms - there's a freezer room for seafood, a chiller room for dairy product, a pastry room with big machines and giant mixing bowls that could fit 2 grown-ups inside, there's even a huge weighing scale that's the size of a king-size bed! That's what you need when you're serving more than 30, 000 meals a day - big equipments!
When the food are ready, the trays are placed in the airline food trolleys which are then kept in a special chiller room, 4 hours before the flight departures. This is to ensure its freshness when being served on the plane. The food are then reheated in the aircraft galley before serving.
Now here comes the part where you can feast your eyes!
The food for First Class flight are served on a plate like this:
From left: Country Style Beef Rib, Lamb Shank, and Lobster.
The Lamb Shank is so sedappp... I have never taste anything like it!
This is a specially imported rice from Japan
which is accompanied with the Salmon dish for flights to Japan.
This tray is for Business Class
The Economy Class tray
Some interesting fact that I learned on this tour: At an altitude of 30, 000 feet, our taste buds are decreased by 30-40%, which explains why we
think
airplane food tastes bland. It's not the food, it's your taste bud. The First Class and Business Class passengers are given this pink salt which are taken before eating any food to stimulate salivation and enhance taste buds.
Although we didn't get to
tapau
some of the food, each one of us were given a box of Apple Crumble and some chocolates. The Apple Crumble is so scrumptious, I wonder if they serve that as well on the plane.
Anyway, we had to leave early, so we didn't manage to snap some pics with other Bloggers who joined this tour, which includes
Kenny Sia
,
KampungBoyCityGirl
and
Simon
. But we had a fantabulous time, and I would really like to thank Fleishman-Hillard and MAS for this invitation! :)
Labels: Events/Activities, Food and Recipes