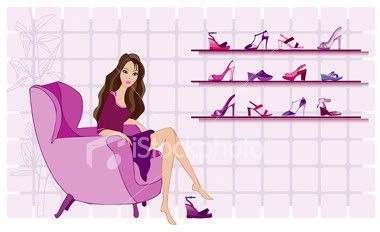 Thursday, April 23, 2009
Mirror mirror on the wall, who has the luscious lips of them all?
After a few months of being a mommy, I have finally mastered the techniques of applying makeup under 5 minutes. Being a new mommy to a small baby does not allow me to take my own sweet time getting ready like I used to. Everything must be done in a flash! But just bcoz you're busy being a mommy doesn't mean you have to totally ditch everything and look like a drab! You can still look fabulous even without a whole lot of makeup. My simple way to achieve an
au naturel
look is loose powder, eyeliner, LIPICE Colour Lipbalm, and I'm good to go! The LIPICE Colour Lipbalm is like a lipstick and a lipbalm in one stick; it moisturizes and gives a hint of color so just one glide is all you need to get luscious rosey lips - like Lisa Surihani, the ambassador for LIPICE!
Speaking of which, LIPICE is having
"Peraduan Bibir Menawan"
which runs from 1st April to 31st May. The Grand Prize Winner will get the chance to be the cover girl of Remaja magazine with Lisa Surihani (plus loads of cash and LIPICE products)! All you need to do to join the contest is purchase any LIPICE product (LIPICE fruity, LIPICE Lip Pot, LIPICE Sheer Color, LIPICE Colour Gloss or LIPICE Colour Lipbalm), snap a photo of you with the LIPICE product and submit your photo at
www.lipice.com.my
. I've already submitted mine, and here it is:
Do vote for me if you think I have what it takes to be a cover girl! ;p
To vote, just log on to
LIPICE website
, click on the 'Contest' button, then click on 'Gallery' and enter my email: iza_mirilyea@yahoo.com in the search bar.
Ok, kalau tak dapat jadi cover girl pon takpe bcoz there are other cool prizes to be won!
For example, if you won Miss Popular - you will be featured in Remaja magazine and you'll get RM1000 cash prize plus 12 free issues of Remaja magazines and free Lipice products worth RM300! Besides, if you happen to be the 10 finalist - you will also be featured in Remaja magazine + RM500 cash prize + 6 free issues of Remaja magazine + free Lipice products worth RM300! If you don't get all the above, there are 50 consolation winners also! For this you'll get free Lipice gift set consisting of 1 hand mirror and 2 variants of Lipice Fruity.
So what're you waiting for?!
Labels: Advertorials, Contests, Nuffnang