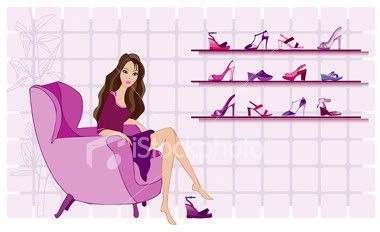 Thursday, February 26, 2009
Did you guys follow the love story of
Berry
and
Lemon
?
I did, and I think they are so cute. I wonder if they really were a couple....
Anyways, Berry wanted to impress Lemon by presenting the biggest monument of love - the Purple Heart - that he built as a Valentine's Day gift, and I was invited to witness the momentous event (thanx Nuffnang!) which took place at the Concourse area of Sunway Pyramid.
I had this idea of wearing a yellow top while my husband wears purple to signify Berry and Lemon when I realized that I don't have a single piece of yellow clothing in my closet. Come to think of it, I never had anything in yellow (except that BR bag and one scarf but those two don't count as clothing).
We arrived there at 11am sharp and the first thing I saw was of course the gigantic Purple Heart that stood right in the middle of the concourse.
There was some kind of a demonstration going on too. A few guys were holding purple banners that said things like
"Love needs a little help"
,
"Do it for love"
,
"How big is your heart"
, etc. They were actually helping Berry to build the Purple Heart! The heart was made of thousands of Ribena purple bottle caps that were donated by people from all around Malaysia. How impressive!
While waiting for the appearance of the celebrity fruit couple, hubby and I played some games. There were Ribena Perfect Match Throwing Game, Dice Game, Dance Game and Drinking Game. There were freebies and free Ribena drinks as well.
At about 12 noon, Berry and Lemon finally appeared. Berry presented the Purple Heart to Lemon but unfortunately, Lemon wasn't really happy with it bcoz the heart was not fully completed. Everyone went like
"oh-ohh"
... There was still some empty spaces that needed to be filled with the purple bottle caps.
So Henry and Belinda asked for help from the crowd to collect more purple bottle caps...
The Purple Heart was then completed and Lemon was happy, and they both danced to their song (the Bollywood song). Everyone cheered. I love a happy ending :)
FYI, this is the first time we get to go to the cinema to watch a movie after having a baby - which was like 2+ months? - so of course I was so looking forward to it. At first I thought it was a boring movie, but turned out it was funny! Especially the scene where that guy (I forgot his name already) tried to help Renee with her zipper bcoz she wanted to pee. God, that was hilarious! I really enjoyed it. Thanks to Ribena for the free tickets (and for the hotdog and popcorn and oh yes, Ribena drinks as well!).
Anyway, we went straight home after the movie ended bcoz my little girl is waiting for me (we left her with my PIL btw). I miss her already!
Err gee, she looks like a boy. I am never gonna dress her in a blue romper again - at least not until her hair is fully grown!
Labels: Advertorials, Events/Activities, Nuffnang