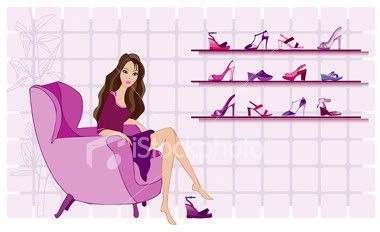 Wednesday, January 07, 2009
Advertorial
October 28th, 2004...
Somebody whom I barely know, called me on my mobile phone. He was halfway across the globe and he got my number from a friend of mine, who happened to be his ex-schoolmate. It was my first time talking to a stranger on the phone, but I felt an instant "connection" with the stranger that our conversation lasted for two hours. We both felt like we've known each other before; perhaps in another world? I wasn't sure what the feeling was, but I remembered telling Maz (my closest friend back in University) a few nights before the stranger called, about this mystery feeling of
"rasa macam jodoh dah dekat"
. I don't know how, but God must've answered my prayers.
Few days later, I received an email from him. There was a song attached to it and a message saying that "he feels like dedicating this song to me". It was a song by Dygta - Kerna Ku Sayang Kamu.
Seandainya, kau ada disini denganku
Mungkin ku tak sendiri
Bayanganmu, yang selalu menemaniku
Hiasi malam sepiku
Kuingin bersama dirimu
Ku tak akan pernah, berpaling darimu
Walau kini, kau jauh dariku
Kan slalu kunanti
Karna ku sayang kamu...
I wasn't sure if he actually mean it, but it was sweet. That was the first time I heard that song and I loved it instantly. Seminggu aku angau! ;p He never actually declared his love for me right until we first met (which was a year later), but that song was the starting of our long-distance relationship.
Now 4 years later, I am blissfully married to that "stranger", and recently blessed with a baby! :)
Anyway my point is, songs can express your unexpressed feelings. It can be difficult to tell someone how much you care; so what better way to say it than dedicating a song!
Now there's a better, more interesting way to dedicate songs to your friends or that special someone. Whether it's a feeling or an expression, you can Pass It On with Music Telegram by DiGi!
All you need to do is log on to
digi.com.my/music
, sign up as a member using your DiGi mobile number, and then choose from the list of songs that you wanna dedicate. There's a huge selection of songs available - Malay, English, Chinese and Hindi. In conjunction to Digi Music Telegram, you can dedicate a message to your friend and if your message is juicy enough, it will be dedicated on either Hitz, Era or My FM radio programmes and also DiGi's very own Music Squad, so the DJ will randomly select the most interesting song dedications, call up the receiver of the song, pass on the message and play the song that you dedicated for him/her.
You can also send a song through your mobile phone at
wapmusic.digi.com.my
.
The most interesting dedications will have the opportunity of DiGi Music Squad coming over to the recipient's place to play the chosen song - LIVE! I'd be shocked to death if that ever happened to me! ;p
Labels: Advertorials, Nuffnang