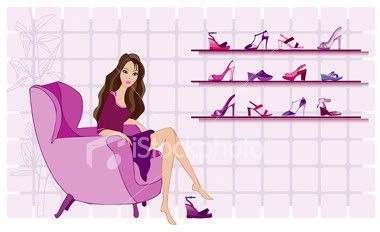 Friday, December 19, 2008
Life's Good with the new LG Touch Screen Phone!
Advertorial
I must admit, I am not a techie geek. My lust for cool gadgets is more on the practical side than just merely "
wanting
to have one" unlike, say, bags. Call me stingy or whatever, but I'd rather spend RM3k on a bag than a mobile phone, which explains why I don't really bother not having the latest cool gadgets like everyone else. The only techie stuff I own are the "essentials" - a laptop, digicam and mobile phone. I don't mind using them for years until they go busted. As long as they're still functioning, I won't feel the need to switch to others even if they're outmoded.
I started owning a mobile phone (Nokia 3310) when I first entered University. Now after about 7 years of mobile phone-usage, I have only been using 4 phones - including
the current one
that I'm using. That's like 1 phone in every 2 years. Sikit kan? But I realized all 4 phones are of different types: stick/candy bar phone (Nokia 3310), slider phone (Nokia 8800), PDA phone (O2 XDA II) and flip phone (MotoRazr).
Anyways, I am in need of a new phone bcoz my current phone is showing signs of "breaking down", which is not surprising as I've been using it for almost 3 years (I have once accidentally spilled my Herbalife shake over my phone!). Plus, I work online from home and I need to be constantly connected to the internet especially to check my email when I'm out and about, so I need to get a phone that has internet access. I'm thinking of getting a touch screen phone since I have never used one.
Butttt... the thing with most touch screen phones is they cost an arm and a leg than most normal phones, especially the popular ones. I almost gave up, but when I heard about LG's new touch screen phone -
LG KP500
, my heart leaps!
Firstly, I love the cool design. I'm always attracted to sleek phones, so that was the first thing that caught my eyes. The
LG KP500
has a 3-inch wide full touch screen and auto-rotating display so viewing photos, watching videos and playing games would be easier bcoz everything is bigggger than the ones you see in normal phones. One of the coolest features of this phone (according to my husband) is the Motion Sensor Game, which lets you play realistic game by only turning, flipping and shifting the handset! I don't really play games (unless if there's word games), but it's cool to have that included, no? Besides, it can be used as a "tool" to distract my husband for awhile, while I do my shopping! ;p
On top of that, this phone has all the important features that I'm looking for which includes WAP, Bluetooth, Email, messaging, camera (3.0 MP), video camera, document viewer (MS Word especially) and organizer. This mommy can already imagine herself sauntering around the mall, with a baby in the stroller while checking her emails and whatnot!
Anyways, the
LG KP500
comes in 4 stunning colors: Black, Elegant Gold, Anodizing Silver and Vandyke Brown.
I kinda like the Elegant Gold bcoz... well, the name says it. I love the bronze-ish gold color; it's elegant and classy. But I like the Vandyke Brown too. It's like a transmogrification of a Christian Louboutin shoe bcoz of the flash of red at the sides. Fab-ness! (Which color would you go for?)
And wait till you hear the price. The stunning
LG KP500
Touch Screen Phone retails for only RM899!
Cool phones under RM1000 = affordable!
Labels: Advertorials, Gadgets, Nuffnang