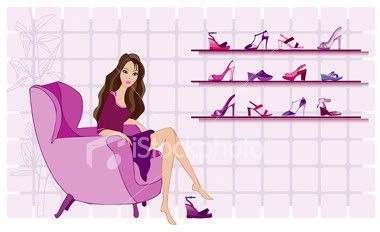 Wednesday, December 03, 2008
(This is a 48-hour sticky post, scroll down for updates!)



I am one of the lucky bloggers who were invited by
Nuffnang
to attend a food tasting session at Italiannies The Gardens a few weekends ago! *beaming*
There were 5 bloggers altogether including yours truly:
We were seated at a table called "The Godfather's Table". According to Jocelyn, the Marketing Executive of Chaswood Resources Sdn Bhd (the company that owns Italiannies) who entertained us that day, every Italiannies outlet has only one of this table. It's the biggest table available here and it can seat 10 persons at a time, so next time if you wanna have a family event or function at Italiannies, you can request for that table! (Can I have my baby shower here? LOL, kidding ;p).
Okay, let's move on to the food.
One of the new specialties that Italiannies is having is the Bowls of Pasta. You can choose 4 out of 10 different pasta for a mere RM29.90!
I am a sucker for pasta so having a variety of different pasta in a single serving is just what I've always wanted. I've seen some pizza promotion where you can choose 2 different toppings on one pizza, and I wondered why they can't do the same for pasta... and ta-daah! My prayers were answered. Italiannies has come up with this brilliant Bowls of Pasta idea. After all, one kind is never enough, no? And you can choose not only 2, but 4 pasta! Plus, you can share it with your partner/friend as the food at Italiannies are all meant for sharing.
They've added some new items in their menu as well which we had the honor to taste, so let's see what we had!
As usual while waiting for the food to arrive, we were served these complimentary breads dipped in olive oil and balsamic vinegar (we didn't dip our breads tho).
The first food arrived! We had 2 appetizers:
Next came the Lamb Shank.
This tender and juicy lamb shank is braised with medley of herbs, red peppers and tomatoes, drenched in brown sauce. It comes with a side dish of creamy mashed potatoes to complete it.
Now here comes the best part of all - the pasta! There are TEN of them, and they are:
1) Angel Hair Pomodoro
Angel hair pasta with chopped red tomatoes and sauteed with garlic in a light tomato basil sauce.
2) Chicken Lasagna
Layers of lasagna pasta, creamy cheese sauce, marinara sauce with melted mozzarella cheese and baked until golden brown.
3) Classic Carbonara
Fettuccine pasta tossed in light parmesan cream sauce with smoked beef bacon and fresh button mushrooms.
4) Chili Shrimp
Lightly sauteed shrimp with dried chilies and garlic over linguine.
5) Chicken & Mushroom
Shiitake mushrooms sauteed with chili chicken tossed with cherry tomatoes and rocket lettuce. Served with spaghetti.
6) Shrimp Linguine
Linguine pasta with sauteed shrimp and served with marinara sauce.
7) Chicken Coronation
Grilled chicken tossed with sliced apples, raisins and mayonnaise with chilled shell pasta.
8) Fussili Pesto and Mushrooms
Pan-seared shiitake mushrooms served over chilled fussili basil pesto pasta.

9) Salmon & Lemon Aioli
Baked salmon flakes tossed with chilled lemon aioli mayonnaise and baby spinach over shell pasta.
10) Clams & Beef Bacon
Beef bacon strips sauteed with fresh clams, onions and clam broth. Served over fettuccine.
Phew. That's loads of pasta in one go!
It's kind of hard to pick only 4 out of 10 pasta after tasting all of them, but if I were to choose, it would be hmmm.... Chicken Coronation, Chicken & Mushrooms, Shrimp Linguine, and Classic Carbonara. My husband loves tomato-based pasta so the Angel Hair Pomodoro and Shrimp Linguine top his choice.
Annddd finally for dessert, we were served this:
Labels: Advertorials, Food and Recipes, Nuffnang