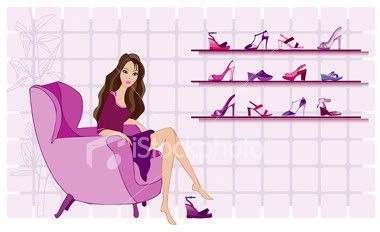 Thursday, November 27, 2008
First there was Honeymoon, then came Babymoon...
According to
Wikipedia
, babymoon is...
"...a vacation taken by a couple that is expecting a baby in order to allow the couple to enjoy a final trip together before the many sleepless nights that usually accompany a newborn baby, even if the vacation is just a hair's breadth away from where the couple lived..."
Ok, I made up the last part of the sentence ;p
Our babymoon isn't a lavish getaway, complete with luxurious pregnancy spa treatments at a great resort and whatnot. But the main objective of babymoon is to relax and reconnect with each other regardless of the place, so that's what we had - in our own fun and casual ways at
The Gardens Hotel
.
One of the things I love about most (5 star) hotels is the bathroom, especially the see-through ones. Although it can give me a massive heart attack when I saw my husband's reflection in the mirror while I was shampooing my hair which led to a scream that can be heard on the entire building (phew, that was a mouthful!), having a shower or bath in a see-through bathroom is really sexyyy. But seriously honey, don't ever do it again. I might give birth right then and there sebab terkejut punya pasal!
The first night (ooh, doesn't that sound like honeymoon?), we spent hours relaxing together in the tub. I filled the tub with warm water and floral-scented
bubble bath
, and had somehow turned the bathroom into a garden. The whole bathroom smelled of roses! And there were bubbles - lots and lots of them, all thick and luxurious (well of course; I emptied half bottle of the bubble bath!), that I could sleep in it...
Later we had dinner-in-bed while watching
It's a Boy Girl Thing
on the telly. Sitting on a nice comfy bed with your partner, watching rom-com movie, eating pizza and donuts for dessert... rasa macam slumber party! And I think my hubby actually enjoyed watching that movie bcoz he didn't flick the channel, not even once like he always did back at home (either that, or he was just being nice bcoz we were on babymoon).
We woke up early the next morning to have our big breakfast - or at least, mine was big! Being pregnant is a bonus bcoz not only can I have 2 rounds of omelettes without feeling abashed (hey I'm eating for 2, remember? ;p), I was also given the privilege to cut the line without having to queue up for my waffle!
I was invited for a food tasting session at Italiannies. Which means we had free lunch! Yippy! I will blog about it in a different post.
I supposed the highlight of our babymoon is doing the pregnancy belly cast. It wasn't as easy as I thought, but it was fun and something different! We turned the bathroom into a project station and it was extremely messy. You should see my husband - macam construction worker, what with the old t-shirt and gloves and the serious let's-get-to-work face!
The whole casting process took about 2 hours. The drying process is another 48 hours!
Here's the masterpiece that hubby and I made:
It isn't completely finished as I haven't sand and decorate it yet, but I have a rough idea how I want it to be. I just need to find acrylic paint. Do you know where I could find one?
Anyways...
This is me walking barefooted from The Gardens mall sampai naik ke bilik. We had a long tiring day and my feet were killing me from all that standing during belly-casting and walking from one Starbucks to another for a late-night latte that I couldn't be bothered to walk with my shoes on! Bubble bath was all I need.
Went home the next day after having (yet again) a big breakfast. We had a grrreat time, I wish we could have a second babymoon before the baby arrives!
Labels: Going Places, Pregnancy