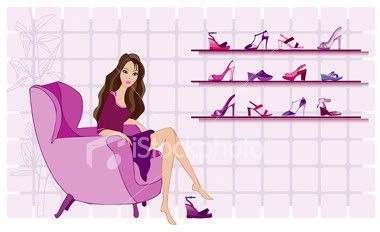 Saturday, November 01, 2008
At first glance, these two bags look identical.
Well, almost.
Both of them are Anya Hindmarch bags, but there's a major difference between those two.
One is the luxury
$1,100 Anya Hindmarch Shirley bag
. The other one is
Anya Hindmarch for Target Satchel bag
... at a fraction of price - $44.99! It's the cheaper version of the Shirley bag, so if you can't fork out $1000+ for it, the latter one is the best alternative. It is after all, Anya Hindmarch.
There seemed to be mixed reviews about the
Anya Hindmarch for Target
bags. Of course at such a low-priced bags, you can't expect the quality to be the same as the luxury line even tho they're Anya Hindmarch. After all, you get what you pay for. I'm okay with that, but I
might
give a second thought about the stamping of "Anya Hindmarch for Target", both interior and (especially) exterior. But then again, for an everyday bag, why not ey?
Has anyone seen this bag (or any of the AHFT bags) in person btw? What do you think?
On another note, I have been looking for a "Mommy Bag" (if you noticed the poll on the right section of this blog).
A "Mommy Bag", in my definition is:
- a bag that's roomy enough so I can hoard all the necessities that mommyhood brings (but not to be used as a diaper bag)
- shoulder bag so I can have my two hands free
- dark color (black or brown) so I won't worry for any accidental spilling (especially with a baby)
- easy to care for the same reason as above
...and most importantly, a bag that I could just grab and go without a hassle but still looks fab.
I had LV
Damier Hampstead
and
Trevi
bags on mind, but they are out of my budget. Budget is a main concern too as there are loads of things that require (a lot of) money to be used in the near future (having a baby is one of them), so I can't be selfish *puts on a serious face*. I'm not single anymore; I'm married and going to be a mommy so there are other things I need to consider besides my own pleasure. I have to "sacrifice" a bit... by opting for a bag that is more affordable than those two. (That doesn't mean I'm gonna give up dreaming to get those LV bags tho. I'm just putting 'em on hold, at least until everything is settled).
Anyways, I think I've found the "Mommy Bag" that I'm looking for *beaming*.
It's this Elrod Leather Bag by Anya Hindmarch.
Firstly, the bag looks like a cross between a tote and a hobo, which is great - it's roomy, and not too structured nor too slouchy. Then there's the ball weight closure. I love how it keeps the bag closed while having total access. The J-shaped hooks add a character to this simple bag, and the soft tumble cowhide leather gives a luxurious finish yet durable and hard-wearing. The design is undoubtedly chic and modern, which is the main reason why I fell in love with this bag in the first place.
Mmmmmhhhhhh....
If I'm lucky, I may be able to get my hands on it.
Let's see if luck is on my side.
Labels: Bags