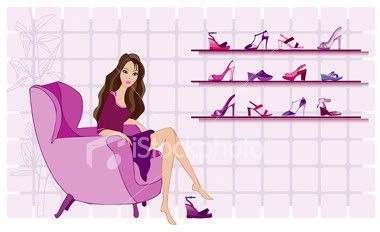 Saturday, October 11, 2008
Hi Iza,
I am a big, big fan of your blog and I love your fashion style. I would love to have your opinion on a fashion related subject.
As you can see, I am a tudung wearing gal, and I find that a lot of tudung wearing girls like to wear baju kurung to the office. I find it so typical, match the tudung bawal with the color of baju kurung, and it's so boring!
Can you give me an advice on how I can spice up my work attire...? I don't wear baju kurung, I love to wear shirts, pants, dresses and skirts. I do accessorize my outfits with:


2) Jewelleries - bracelets, rings (I dig Diva accessories, the items are super cool)
3) Dark colored pumps and black stockings
5) Silk tudungs

Do you think it's OK for me to wear something similar like below? I'll add a long sleeve black T-shirt and black tudung to complete the look. And I love boots! Any idea on how to wear boots to the office without looking like a girl (+ tudung) from mars?


I love this coat below, can I pull it off in our hot and humid weather?
Hope you can answer me in your pretty pink blog...
Oh, so glad you can help.. Thank you!
Azida
Hi Azida,
Dressing up for work can be tricky, especially for
tudung
-wearing ladies bcoz you don't want to lose your personal style and at the same time, you don't want to look like a fashion victim either! I've came up with some ideas and solutions for you, based on my personal taste and observations. I hope this would help! :)
The most important thing to consider when getting dressed for work is the image that you're presenting to others. No matter what your style is, looking professional and polished is crucial especially since you're working in a corporate environment.
Regarding your question about the first outfit, I personally think the ensemble is rather... shall I say,
funky
for office wear (like the studded belt for example. But I love that Oxford shoe! And I don't have a problem with the ring). Another thing, I'm not too sure about the dress + tights thingy, bcoz... honestly to me, they just don't look right for
tudung
-wearing ladies (office or not). I admit that I am not adventurous with
some
styles and clothing. In my humbl
est
opinion, some clothes are better left for those who don't wear
tudung
- short skirts and dresses are some of them, especially if being teamed up with tights or pantyhose. I don't know, I just think it looks a bit weird and funny. I'd rather wear
baju kurung
every day than being seen in one!
Ok I know, some dresses are just too cute to pass up that you just
have
to have it.
So what do I normally do when that happens?
Alter it! Transform it into a tunic or a top or a shirt if you must (depending on the initial styles)!
So if you still insist on wearing that dress, my suggestion would be to turn it into a shirt by altering the lower part of the dress and make it look something like the lower part of this blouse from
Topshop
:
Or maybe with a little bit of creativity, you can ask your tailor to shorten the dress and alter the bottom part to look like the hemlines of these checked blazers (also from
Topshop
):
You can either wear a long sleeve t-shirt inside, or a simple cropped jacket worn over it. Team up the
dress-turned-into-shirt
with a black pants and the rest as you wanted (black
tudung
, shoes, ring) - and you're good to go!
Anyways, here are some ideas for work attires that not only speak professionalism, but also chic-ness.
Now the first thing that springs to my mind when it comes to work attire is the masculine inspired look. I love love
loveee
wide-leg trousers/pants! It's sexy in a sophisticated and classy way. Here are some examples of wide-leg trousers/pants that I like:
You can never go wrong wearing wide-leg trousers with a simple shirt or top, either tucked in or out. Just be sure to opt for a top that's a bit slimming as the trousers are already "big". Some wide-leg trousers/pants come with suspenders, and they are just as fab.
The model is wearing a Tweed Suspender Pants. My sister is wearing check suspender pants from Warehouse.
If you want to spice up a plain shirt, besides necklaces and belts, you can style it up with a waistcoat, (cropped) jacket or a vest.
Sweater vest by
Metro Style
.

Jackets and waistcoats from Topshop, Miss Selfridge and Warehouse
.
Satin/silk/chiffon blouses or tops with ruffles, pleats, bows, puff sleeves, etc, work great with wide-leg trousers as well to add a bit of feminine touch.
Tops by
Banana Republic
.
As for shoes, go for Oxfords or pumps or flats. Ankle boots are fine bcoz they would look like a pair of Oxfords or pumps if paired with trousers or pants, but knee-length boot to the office is a BIG no-no!
Moving on to... the coat.
Now the blue coat is very nice. I like the bow detail especially. But I don't think it's a good idea to wear it in our hot weather, no matter how chic it looks. I'd save it for trips to cold-weathered places. Alternatively, you can wear tie-neck cardigans/sweaters like this one by
Banana Republic
:
Speaking of cardigans, they are one of the basic essentials in a wardrobe. I am currently loving long cardigans, or also known as Grandpa/boyfriend cardigans! Layer it with a shirt or a tank cami and finish off the look with a belt, and walla~
The end result is fah-buh-lous!
Remember, when in doubt, get back to the basic pieces and build your wardrobes from there.
Have fun dressing up! :)
Labels: Fashion