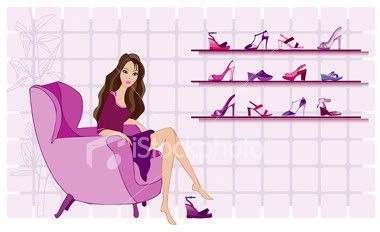 Thursday, October 23, 2008
(This is a 48-hour sticky post, scroll down for updates!)


Ladies, do you have a dream that you would like to fulfill, like maybe starting your own clothing line, or own a beauty spa, or be the first female rocket scientist - BUTTTT (there's a big but)... find it somewhat hard to achieve bcoz you're a bit short on cash?
Well, I have a great news for you.
Dutch Lady is having a contest called "Shine Project It Starts In Me". It's a contest to support you ladies to start making your dreams come true bcoz just as Shine's philosophy says... everything starts in
you
, whether you want it or not. The 3 Shine personalities - Moana Ishak, the pioneering commercial female Pilot; Salfarina, the top-ranked female Rock Climber; and Lee Hui Ling, a renowned New York-based painter - have had their own Shine's moments, so here's a chance for us to create our own Shine Moment aspirations based on their inspirational stories.
The Shine Project It Starts In Me is a 2-stage contest. You can enter the contest either as a participant, or as a voter. Yes, you voters can win some great prizes too! I will get to that exciting part later on, but first let me explain the details and stages of the contest.
STAGE 1:
1) Participants need to register at
www.itstartsinme.com
as a member.
2) Write a story in the most inspirational and unique way about your dreams
. You can either write it in English or Malay. You also need to create a balloon based on your creativity using the tools provided.
3) Submit the entries (yes, you're allowed to submit more than 1 entry) at the
Shine's website
before 9th November 2008.
4) Then invite your friends to view and comment your page by sending them a personalized electronic direct-mailer.
To vote, just log on to the website, go to the Project It Starts In Me and click on the View Gallery. You can find my balloon with the name 'Iza' (and you can vote for me! :D).
STAGE 2:
1) The 10 shortlisted finalists will need to video their entry story via a 2-minute capsule (don't worry, Dutch Lady will provide all the video recording thingy).
2) All 10 video capsules will be uploaded at
Shine's website
for the public to vote, and voters who send in the most votes could win great prizes!
3) 3 Project Winners will be selected based on 50% votes and 50% judges' decisions.
And here comes the most exciting part - the prizes!
Winners will get...
(drum roll, please)
Shopping vouchers worth RM1000 every week for the whole month in December! But that's not just it - the Grand Winner at the end of the contest could win shopping vouchers worth RM5000!
Those are for the voters. What about the Project Winners?
Each Project Winner will get RM15,000 cash!!! That's loadssss of cash, and it could be a stepping-stone to fulfill my (and your) dreams!
Do you wanna know my secret little dream? *blushing*
I dream of having my own shoe line one day bcoz of my never-ending love for shoes. I dream to be the first Malaysian female shoe designer who is as famous as Christian Louboutin, Manolo Blahnik and Jimmy Choo. If Louboutin is famous for its red-soles, then my signature shoes would be famous for its pink-colored heel. Wouldn't that be cute? And yes, just as you guessed, I would name my shoe line: 'Pink Stilettos'.
But one of the things about starting your own shoe line is that it requires some capital to start. And of course I need to attend courses in shoe-designing first. That requires money too. This contest may be able to bring my dream closer to reality. It's an opportunity I wouldn't want to miss and neither should you!
Labels: Advertorials, Contests, Nuffnang