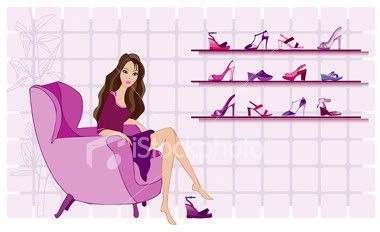 Sunday, September 21, 2008
hi iza.
im one of your blog readers.
actually, im thinking of buying a
body scrub
and i need help in choosing the brand. i mean the good one. i think you may be able to help me in regards to this matter.
ive never use any body scrub before. so basically i know nothing about it. hehe.
im looking for a scrub which can make the skin smoother as well as moisturise the skin simultaneously. i can say that the range price can be less than 100 bucks perhaps.
really hope you can help me.
-sd-
Hi sd,
Thanks for your email :)
Okay, there's only one brand that comes to my mind right away, and that's the brand that I have been using for ages. It's
The Body Shop
.
The Body Shop has a few types of body scrubs - creamy, gel-based, oil-based, salt - and not to mention, a few yummy flavors to choose from! Personally, I prefer body scrubs that are very grainy and creamy in texture than those of soft-textured gel/oil-based scrubs. So that makes the fruity ones out of my list. One of the reasons why I like grainy and creamy scrubs is bcoz they don't melt away/disapear on my skin within 10 seconds of scrubbin'!
My recommendations would be:
1)
Olive Body Scrub
.
This scrub smells fresh and clean, like the smell of freshly mowed grass. It has exfoliating crushed walnut shells and crushed olive stones which exfoliate the skin without being too harsh. It helps to remove dead skin cells, leaving the skin feeling soft and smooth. One of the main ingredients is Olive oil which helps to moisturize and condition the skin, so it's suitable for normal to dry skin types. This scrub washes off easily and although it's moisturizing, it doesn't leave the skin feeling oily - it makes you feel squeaky clean! The Olive Body Scrub is actually my most favorite of all The Body Shop scrubs.
2)
Cocoa Butter Body Scrub
Now if you want a scrub that smells yummy, then go for this one - it has a slight chocolatey scent to it. This scrub contains exfoliating ground rice and almond shell powder to thoroughly exfoliate the skin. The granules are slightly bigger and coarser than the Olive's, so if you're looking for a heavy-duty scrub, this would be it. Since it is cocoa butter, it is best for very dry skin. Of course this one leaves the skin feeling silky smooth and soft too!
The price for each scrub is only RM59.90 for a tub of 200ml, which falls within your budget.
I hope this helps. And remember to apply body lotion/moisturizer/oil after a good scrubbin'!
Labels: Beauty/Skincare