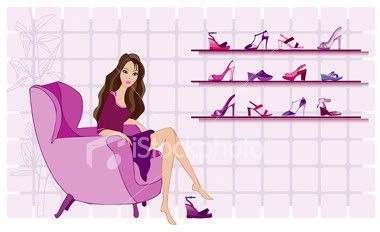 Wednesday, September 24, 2008
I realized I am more energized and boleh tahan lapar throughout the day if I take Herbalife shake for
sahur
, instead of eating rice. Seriously.
I am currently at my parents' house, staying for a week, so I have rice for
sahur
since everyone else are having rice. This morning I ate more than usual (3 kali tambah, mind you!) to ensure I don't feel hungry like the days before. Then at only 3pm, my tummy was already growling like there's a mad concert going on. And I don't feel energized at all. Letih lesuuu... I can't wait to have the shake again this weekend!


If I take Herbalife shake, the earliest my tummy would start its "rock concert" is at 5pm. Sometimes it doesn't growl at all - and I'm full of energy sauntering each and every boutique at the mall in high-heels for the whole day (like last week). I suppose it has something to do with the nutrients your body gets. It's not the quantity; it's the quality.
I'm not the only one tho. My customers feel the same way too.
Let me share with you some of their testimonials during Ramadhan and their weight loss achievements.
Mrs. Z
(via email):
Sept 16th 2008
"Thanks a lot for the guidance given below…really appreciate it

!
Will monitor n keep track the measurements and any day to day difference….and fyi these 3 days I've lost 2 kg tau!!..I'm now 61kg (from 63 kg)."
A week later...
Sept 23rd 2008

"So far the progress very good…now my weight 58kg …I'm very happy with it..starting with 63.++ kg, now dah 58kg…my hubby also said it's good progress…Since I mmg type yg susah lost weight.
For the body measurement pon dah ada diff….esp hips & waist ..– but so sorry I forgot to bring the details.. I keep it at home… senang nak measure & monitor kat umah
But I'll give u the details later…..
For me, both body weight & body measurement (inches) react to Herbalife since I start taking it…which is good and I'm happy and comfortable with it..
coz according to you some ppl mayb start with weight and follow by inches…
This bulan puasa most of the time I consume twice a day (sahur & buka) ….but there's 1-2 times I only take the tea masa sahur coz masa tu tak boleh nak masuk ape pon.. shake or etc, only the tea…
Today I have buka puasa invitation from one of the vendor, so this morning i try blouse & pants lama yg I suka sgt tapi simpan lama sbb "x brape muat" b4 this.. surprisingly muat!!...seronok betul….
not juz that, I feel more energetic lately, x rasa lapar & less letih w/pun puasa penuh lagi sbb belum lagi x blh puasa, waiting for my regular period next week..
Can really feel the diff for the past week++ ….& I guess those above really shows my progress to you."
Jerra (via YM):
Jerra:

i ader try gak xmakan shake
Jerra:

tapi makan bende lain
Jerra:

mmg xbest la
Jerra:

cepat jer lapar
iZa:
tula kan
Jerra:

i kan iza nak gtau u
Jerra:

i mmg ada gak skip makan shake
iZa:
ohhoo yeker
Jerra:

tp still turun gak berat
Jerra:

tea mmg xpenah tinggal la
Jerra:

kekadang cam dah ngantok sgt, tu yg trus tido xbuat shake
iZa:
ouh ic
Jerra:

now berat i dah 53kg iza
iZa:
bape kg dah lost to date?
Jerra:

total 7kg
iZa:
wuu...byk tu! bestnyaa!
Jerra:

banyaknyer sbb u la
Jerra:

u banyak bg i encourage
Jerra:

thanx a lot
iZa:
aww...ure most welcome
Jerra:

ramaiiii sgt org yg dah tegur kate i dah slim n cantik
iZa:
really!
iZa:
perasaan yg best tu kan!
Jaja (via YM):
9/2/2008 7:15:21 PM
"Hi iza. salam ramadhan. hope baby n u are fine. juz to let u know dgn my perubahan since taking herbalife. yesterday, 1st sept which is the 8th day taking HL, lebih kurang 3.5 inches dah kurang. tapi since 1st few days guna tu mmg dah rasa longgar sikit baju n jeans. perut pun xrasa buncit or bloated sgt. yg best nye, today 2nd day puasa, 2nd sept, i pun gatal la timbang saje2. mcm ada feeling la. dah kurang 0.5kg! seronok sampai ke telinga ni. hope turun lg la berkat puasa ni kan. tapi mmg x lapar sgt la puasa ni. perut rasa bunyi pun start 4pm. ok la tu dah puasa namanya kan. ok nanti if tserempak masa u online, i let u know d detail bout my penurunan..thanx to HL."
About 3+ weeks later...
iZa:
caner progress u skang
iZa:
u still take herbalife shake?
jaja:
amik lg. mesti
jaja:
i slalu mcm lose 1kg dlm 7 ke 10 hari la yg i prasan
iZa:
ouh ok sgt la tu
iZa:
bulan puasa ni amik 2x gak ek
jaja:
pose ni, sahur wajib. yg mlm, if i xmkn berat i amik
iZa:
aha ic
jaja:
tea mmg sahur n mlm
iZa:
good2
iZa:
so bape inches n kg dah lost so far
jaja:
inches bape ek..nant i cari my notes. kg ilang 3 dah lebih kurang
jaja:
sluar longgar kdg2 jadi mcm hip hop. dah lame xpakai belt, kne pakai belt
iZa:
that's great!
iZa:
3 kg in a month
jaja:
ok la kan pasal u said ikut bdn kan, xleh expect turun gile2 kan
iZa:
yes true
iZa:
especially kalau dah in ideal weight range
jaja:
tula i pun mcm terkejut gak jarum tu x penah lg tunjuk kat berat lama
jaja:
xpenah la rasa gini b4
iZa:
hehe ic
jaja:
dulu penah la 1 sem x mkn nasi mlm. baru ilang dlm 5kg
iZa:
bape lama 1 sem?
jaja:
itu konon2 dekat 20 weeks. ni baru sebulan
iZa:
ohho lamanyaa
nak ilang 5kg
iZa:
dlm 4-5 bulan la
jaja:
so ok la herbalife. if org nak try i akan suggest.
Naya (via SMS):
"Tatik, I weighed myself tadi, it was 56.5kg! Previously I was 59kg. I started taking twice daily masa start bulan puasa. U can feel d difference if u sahur with rice n sahur with Herbalife. Not as hungry n definitely more energetic compared to bsahur with rice. My bf agrees! The tea helps as a detox which I take religously b4 sleeping."
As for this pregnant lady... of course she didn't lose any weight! ;p
Labels: Herbalife