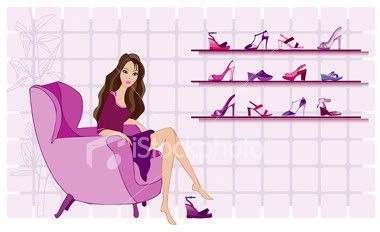 Friday, August 08, 2008
One of the best things about being pregnant is, I get to decide where to eat :)

And that's why I brought my friends there, bcoz we have a BIGGG appetite! (and bcoz I know they are gonna enjoy the food).

Mr. Hubby had futsal game with his office buddies every Thursday night, so I decided to meet up with my friends for a girls' night out at The Gardens, last night... and all we did was eat eat and eaaaatttt!

Deciding what to eat and drink is part of the fun, even tho it took us awhile to make up our minds - so many food, so little time! We ordered our drinks, and I had my usual Strawberry Splash.

The food at Italiannies are meant for sharing, so here's what we had:


For appetizer:


We wanted to have mussels ape ntah, but the waiter informed us that there's alcohol in it. Well, never mind. That reminds me, you know the complimentary fresh breads with olive oil and balsamic vinegar that Italiannies always serve while waiting for your meal to arrive? Well, next time tell the waiter to pour only the olive oil bcoz I just found out quite recently that
balsamic vinegar is not halal
. It's made of leftover wine or something like that. If anyone has clearer info about this, please share.
Ok, moving on to the best part of all: the main course.
We had...

I'm not so sure if the grilled chicken is called 'Martesse'. All I know, it starts with an "M" and has "S"-es somewhere in between. Hmm, come to think of it, I think there's an "L" too. Martessel? Marlettes? Apa2 la. But basically, it's grilled chicken topped with chunks of tomatoes with creamy gravy that's made of cheese and umm... spinach, I think. It was soooo divineeee that I nearly swooned when I had my first bite! It was one of those moments where you savor the food with your eyes automatically closed, not wanting to relinquish the taste, and finally exhale with a deep breath, shivers and go,
"mmMmmMMMmhHhhhhh..."
. That's the kind of divine I'm talking here.
And I don't think I need to tell you just how much I love shrimps, especially if they are as fat and succulent as the shrimps in the Shrimp Linguine. The pizza was yummy too - well,
all
of the food we had last night were yummy!
Oh, let's not forget the dessert.
I wish they pour more of the white sauce bcoz I like my bread butter pudding flooded with that thing, like my mom does. It was good, I like the slight taste of cinnamon, but I still prefer their creamy cheesy Strawberry Cheesecake with strawberry puree (which MZ and I got as a complimentary dessert for being a regular customer). That was even more sinful.
We couldn't finish off the dessert tho, bcoz we were so stuffed to the brim! But it was definitely one of the best dining experience I've ever had with my friends. And tonight we're going for
makan-makan
again, at our friends' wedding.
Speaking of that, I haven't decide which shoes to wear! I gotta go now. I have some trying-ons to do. And yes, I am gonna wear high-heels, pregnant or not! ;p
Labels: Family/Friends, Food and Recipes