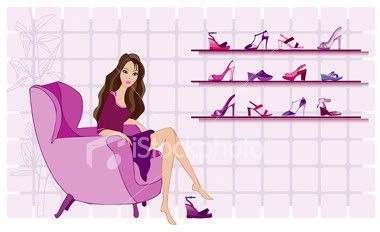 Thursday, August 28, 2008
Baby Sling - The Ultimate Accessory for Yummy Mummies
I do not know when is the perfect time to start baby shopping, but I have started scouring for baby's stuff some time ago, mainly online. It's so exciting! I can spend all day long just browsing and picking out items I'd love to have. But I think I'll take baby steps first - sikit2 lama2 jadi bukit, kan? I have about 3+ months to go, so I still have plenty of time in hand.
So far I have only purchased stuff for
me
to wear and use; not the baby (except for those Gap rompers but that's it) bcoz *sigh* I don't want to rush into things and buy everything cute and girly or whatever it is you buy for baby boys when the baby's sex is not really confirmed. I heard so many stories - masa scan nampak girl, keluar boy. Masa scan nampak macam hotdog, turned out to be the baby's umbilical cord. So, better be safe than sorry kan?
My only purchases so far is the
OiOi Diaper Bag
(it's bigger and roomier than I thought!), and this Nursing Cover by
Bebe au Lait
. It took me a week just to decide which pattern to get.
Typical of me.
Anyways, I am planning to get a baby sling for my next purchase, bcoz the other day when my mom's Bibik babysat Hariz, he was crying out loud so Bibik carried him in the "gendong" style (she's an Indonesian) using her blanket, and he immediately stopped crying and fell asleep not long after that! He must've liked it. Most importantly, Bibik can "gendong" him for hours while doing the house chores without a hassle. It's definitely one of the best baby inventions and a necessary thing to have when you have a baby bcoz c'mon, we're not octopus. We only have 2 hands.
Now there's a stylish way to "gendong" your baby. The baby sling.
Here are a few reasons why baby sling is a parent must-have:
1) they are convenient, fast and hassle-free,
2) can carry newborn up to toddler,
3) it's comfy for both parent and baby (there's leg padding),
4) can be worn up to 5 different carrying ways,
5) increase parent and baby bonding,
6) besides carrying a baby, it can also be used as a stroller cover or baby's blanket,
7) it's compact and light so it fits easily in your diaper bag,
and of course:
8) it's fab!
I am definitely choosing baby sling over baby carrier. I'm not sure what my hubby wants - I'll leave that for him to decide, but I am SO getting the baby sling!
I came across a few brands of baby slings online, and I've read great reviews about them. So after doing a little bit of comparison here and there, I think I'll go for
Hotslings
. It has up to 9 sizes so you'll get a more precise fit, and there are so many fabrics and patterns to choose from! Pink and brown has always been my favorite color combination so I have narrowed down the choices - and I'm torn between these two:
Ana Stretch Sateen
or the
Reversible Eye Candy
.
I dig anything that is reversible, but I want a stretchy sling.
Hmm...
Labels: Mommyhood and Baby