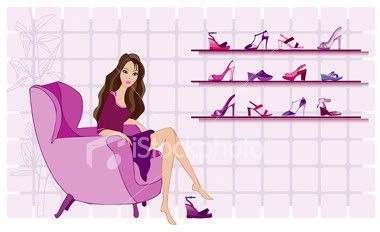 Monday, August 04, 2008
My face has gone haywire since getting pregnant! Red bumps, white bumps, deep bumps, whiteheads - it's the worst acne I have ever had in my whole life. There are 7 of them (yes, no kidding), and it seems to get worse day by day - especially since entering the second trimester. I am not blaming the pregnancy hormones alone (although that is obviously the main reason), but my lack of skincare routine especially during the early days might also worsen it.
I began searching for acne problems during pregnancy and whether it's safe to use acne treatments... and I found some conflicting viewpoints. Most acne treatments as we know contain Salicylic Acid and Benzoyl Peroxide, and some websites say it's safe to use, while others say to stay away from anything containing Salicylic Acid bcoz it may be harmful to the baby. I'm really confused.
But I went to Kiehl's the other day anyway, and purchased the
Blue Herbal Spot Treatment
, hoping it would ease my pimples. I told the SA that I'm pregnant and she said it's okay to use, so I believed her. I should've asked my doctor first
before
purchasing it bcoz... it turns out that
leave-on gels/creams especially, should be avoided during pregnancy
bcoz it will be absorbed in the bloodstream and to the baby. I even showed the box to my doc. She said those pimples that I'm having is bcoz of hormone changes in my body so I just have to live with it *sobs*. She mentioned something like "pembawakan budak" - which I'm not sure what it means, but the fact that my skin will be back to normal when the pregnancy is over is a total relief. As of now, I shall leave my pimples alone and try not to focus on them so much. Anything for you, baby!
So since I can't use the spot treatment, I'm gonna let it go. I have only used it for about 4-5 times, so it's hardly used. Here's the details:
Inspired by Blue Astringent Herbal Lotion®
Salicylic Acid Acne Treatment with Extracts of Cinnamon Bark and Ginger Root
Helps prevent new acne blemishes from forming
Clears blackheads, whiteheads and acne blemishes
Dermatologist-tested
Not tested on animals
Inspired by Kiehl's venerable and most enduring preparation, Blue Astringent Herbal Lotion™, this gentle, yet effective gel dries and clears blackheads, whiteheads and acne blemishes and allows skin to heal. Quickly penetrates pores to eliminate most acne blemishes and help prevent new ones. May be applied on clean skin, per directions, as necessary. Dermatologist-tested to help minimize allergy risk.
Size:
15ml
Retail price:
RM70
Selling price:
RM50 only
(free shipping)
If you're interested, please email me at
iza_mirilyea@yahoo.com
for details of the payment.
*update*
The Kiehl's Spot Treatment is sold. Thank you!
Labels: Beauty/Skincare