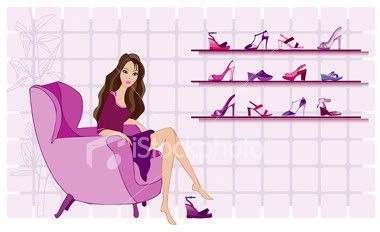 Tuesday, July 22, 2008
I bought my very first Little Black Dresses, and I don't care if I can't
wear
them!
Oh no, I don't mean
that
...
I mean, this!
I managed to catch the
Times Bookstores Book Fair
at Pavilion last Sunday, so I decided to pick up something light and entertaining bcoz all this while I have my nose stuck in pregnancy books (not that it's no fun; it is, but sometimes I feel like I'm studying Biology all over again).
I wasn't really keen on LBD books before (I'm not sure why tho) but since there were not so many choices of Chick Lit books, I decided to give it a try. Plus, TPC members can get 20% discount on all books. So after skimming all the titles, I finally chose
Falling Out Of Fashion
and
She'll Take It
. I have a feeling that the latter one would be more interesting.
I'm just curious tho, what makes you decide to purchase or read a book? Besides books that are being recommended or best-sellers.
As for me, I would first skim the titles, then the illustrations on the book cover (or vice-versa). Then I read the very first paragraph of the first chapter. This is most important to me, and the whole buy/read decision is based on that bcoz it's a way to tell if I can click with the book. Synopsis doesn't help that much.
But let's see if those apply to the two books as well.
Labels: Books