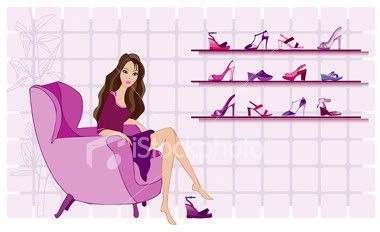 Tuesday, July 01, 2008
I haven't been really taking care of my face like I used to, ever since I'm pregnant (must be the hormones or something). I often skip my night time facial routine; scrub and mask seem like a hard work. Instead of twice a week, I only do it once or twice a month. Not good, not good! It's no surprise that lots of tiny pimples are starting to show up on my skin, particularly on my forehead and cheeks as a protest against my lack of interest in skincare.
I also don't bother with makeups anymore. Now it's just loose powder + eyeliner. I do want to make extra effort to beautify myself, but I'm just too queasy to do so. Sometimes I feel like teaching my husband how to do my makeup so that I don't have to do it myself. I am that lazy! I don't know what's happening to me. Must be the hormonal change or something.
So when my dear little sister asked me if I want to have a beauty treatment at
Clarins
Institute as my belated birthday present (she's a Clarins Club Beaute member btw), I said yes straight away! It's what I need. It's what I want.
She was thinking of giving me the
Mother-to-be treatment
(for 3-6 months pregnant) which is a 2-hour body massage, but since I already had foot and body massage a day before, I decided to have facial treatment instead. The Skincare Specialist said I have congested area on my forehead due to hormonal changes in pregnancy, so she recommended a facial treatment called
Truly Matte from Mogok
. I was hoping that she would extract my whiteheads and everything, but she said it's just gonna be a deep-cleansing facial. And it was. My face was cleansed like 8 times I think, using different kinds of oil and stuff. It's a 1-hour facial, and the most relaxing facial I have ever done so far. I still prefer
Kaj
for facials tho, but if you're in for something relaxing, then this is the place to go.
After my facial, I decided to have
Express Makeup
(we're heading to Pavilion after that) bcoz... well, I feel all sleepy after being pampered for an hour so I don't feel like doing my own makeup, plus the treatment that my sister offered me was more expensive than the one I chose, so why not, ey? It's only RM60. The end result was a fresh-looking me (I didn't bring my digicam along, so no pichas were taken). It's amazing how a simple touch of color can make a difference. And I realized something; just bcoz I'm pregnant doesn't mean I have to abandon myself and not feel fabulous! I think this beauty treatment has somewhat brought me back to my old-self. Not fully 100% yet, but it's getting there. Thank you, sister.
I hope I'll get back to my old beauty conscious-self soon bcoz my pregnancy sickness is finally gone.
p/s: I bought the Bio-Oil that some of you have been raving about, and I love the scent!
Labels: Beauty/Skincare