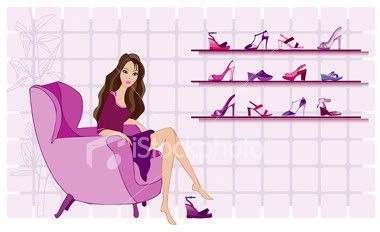 Friday, April 11, 2008
Look what I got for my birthday! Something pweeeety from Leen...

Yeap, it's the Nine West Satin peep-toe that's on my want-list! (one down, hundreds to go ;p Actually, 4 down; I'll blog about the other 3 later). Thanx mucho dear!


This li'l guy was excited with the present too, so he helped me to open it...


Comel sangat! But sorry boy, it ain't gonna fit you. Plus, I don't think you would be able to walk in it!
My sisters and I went shoe-shopping at Pavilion today, and while waiting for his mommy to try out tons of shoes, Hariz enjoyed his own reflection in front of the mirror. Fyi, this li'l guy
sangat
suka tengok cermin! I guess he likes what he sees, ey? ;)
I managed to record a video of him waving at himself. It's a short (and blurry) clip tho, but it's so cute...


Anyway, yours truly managed to grab some shoes too - Aldo, JLo, and Nine West shoes. There's nothing wrong with buying birthday presents for yourself, no? ;D

And looks like stilettos caught his eyes too...

Labels: Shoes