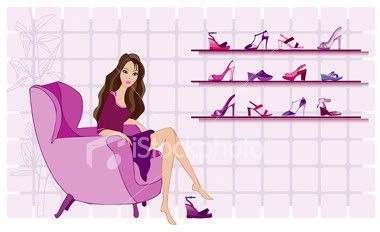 Monday, March 10, 2008
You know what? I think I'll just carry on with our honeymoon updates instead of waiting for the wedding pictures to be ready first. Tak larat haku nak tunggu...


As most of you know, we went to Hong Kong for our honeymoon. We chose it bcoz HK seems to fit the bill in terms of a) cold whether (mild winter; 11-16 degrees. Just nice!), b) shopping heaven, c) conversion rate yg sangat memberangsangkan, d) it is outside SEA, e) short flight and most importantly, both of us have never been there before.


Our flight was at 1.40pm on Sunday, a day after my reception, and we had Business Class seats. Yippie! Both parents came to send us, but my PIL left early bcoz they had to go back to Kedah...


Do you like my new hand-luggage? It's made of ostrich skin. I bought it especially for the trip ;p
I was feeling a little unwell - I had running nose and rasa tak sedap badan, probably bcoz we slept really late the night before, opening presents (I was determined to open each and every present before going for honeymoon bcoz my instinct told me we'd get a digicam and yeap, my instinct was right! And not only one, but two digicams! One of 'em is a
Canon Digital Ixus 860 IS
given by my dad's Japanese friend. How cool! We slept at 4.30am and woke up at 7am btw!), so before boarding kitorang singgah Guardian to look for the flu medication as prescribed by Dr. Rahz aka my BIL ;p. But sadly, the pharmacy section was closed on Sunday, so instead I bought a bottle of Vitamin C.
"Rahz, can u tell me the name of the ubat u mentioned aritu?"
Oh right. This is the vitamins section.
Papa-mz even followed me here! ;p

The flight to HK took only about 4 hours, and we slept right after lunch sampai la mendarat bcoz we didn't have enough sleep. Thank God for the spacious Business Class seats; eventho dpt lelap kejap tapi puas n selesa.

I had lamb steak with roasted potatoes and veggies for lunch..

We arrived at HK at about 6pm, and it was getting dark. The whether was nice and chilly. We stayed at
Regal Oriental Hotel
, which is a 4-star hotel in Kowloon City. Sampai2 hotel jer terus tak ngantuk tgk bilik lawaa. We didn't know that we would be staying at a special room (the
Regal I-Club room
) so when we reached the 3rd floor, we thought the receptionist had accidentally gave us the wrong key or something! Rupanya betul...
The interior design is very chic and contemporary, I loike! It wasn't a big room, but there were mirrors everywhere, even on the ceiling (like the pic I showed you in the previous entries) so the room looks twice as big. I nearly bumped my face on the mirrored-wall coz I thought ada ruang lagi kat sebelah pintu! Annnddd the glass-walled bathroom is just so sexy ha! Everything is see-through ;p

Talking about the glass-walled bathroom, something hilarious happened! There was one morning, I woke up and went straight to the bathroom, then I pulled the curtains and brushed my teeth as usual before taking a shower. I was totally mamai and blank, and wasn't aware of the current situation (married, on honeymoon, sharing a room with a man). I didn't notice that the curtain was not properly pulled, and when I looked at my reflection in the mirror, I was horrified when I saw a man peeking from the small opening of the curtain, dengan muka serious. Of course it was my hubby, but the way he peeked was like a stalker and automatically aku ludah bahan gosokan gigi yg ada dalam mulut lalu menjerit, "AAAAAAAAAAAAAAAAAA!!!!". He screamed too coz he was shocked as well. But then he laughed. MZ said cara aku ludah tu cam org nak muntah. God knows how extremely shocked I was! Tapi kelaka la bila ingat balik... ;D


So anyway, after arriving at the hotel, we freshen up a bit, solat, and went out to look for a place to eat bcoz we were starving! We were told by the Concierge that Kowloon City Plaza is nearby - only about 5-minutes walking distance. There were not many choices of restaurants yg sesuai utk Muslims tho, so we decided to have our dinner at Pizza Hut. Mind you, Pizza Hut dia is classier than here. Ala2 Italiannies, I think. The price is "classier" as well - 50ish for a regular-sized pizza after converted to MYR...

After dinner, kitorang round2 jap and at about 9ish, we went back to our hotel.
To be continued...
Labels: Going Places