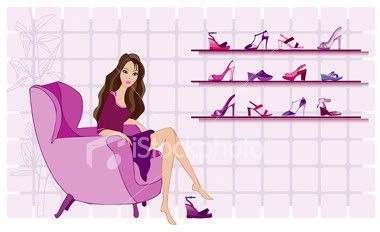 Tuesday, March 18, 2008
I was looking for a pink crocodile clip at
Axxezz
today bcoz I've accidentally broken my old one, so after asking the sales girl and found what I've been looking for, I went to the cashier to pay for my stuff.
Sales girl:
Where are you from?
Me:
Mmhh... KL?
(I wasn't sure whether she meant state ke ape)
Sales girl:
Ohh, you're local! You just got married? *eyeing my hands*
Me:
Yeaa.. last month
Sales girl:
You get married so young
Me:
Well not really that young, I think. I'm 25.
Sales girl:
Waaa....you look
so
young! I thought you baru habis SPM!
Wow, I'm like 7 years younger than my real age, huh. I wish when I'm 30, I'll look like umm... a 21-year-old! ;p
*************


I've been buying lots of black tops lately (five, to date), and I'm running out of black-ish scarfs to match. Now I need to hunt for other colored tops to balance out my wardrobe bcoz finding a nice printed black scarf is not easy. I'm tired of wearing this same scarf every time I wear a black top!

*************

Have you tried
Cupcake Chic
? They're soft and spongy, with 25 chic flavors to choose from, and they come in a cute box with my favorite color combination ~ pink and brown! Although I prefer J.Co donuts more, I won't say no to Persian Love (the one with pink icing). That's the only flavor I like. The others are....
hmmm
a bit too sweet.
Look! Hariz has shown his first sign of love for shopping. He helped his mom chose a dress at Zara. How cuteee!

**************
Last night I dreamt I was pregnant - with a baby girl! He was so excited as if it was real, so I told him...
"Hello, it was just a dream!"
. I had to stop him from getting carried away.
According to this
website
, dreams related to pregnancy means:
To dream that you are pregnant, symbolizes an aspect of yourself or some aspect of your personal life that is growing and developing. You may not be ready to talk about it or act on it. This may also represent the birth of a new idea, direction, project or goal.
Jeng jeng...!
Labels: Random Stuff