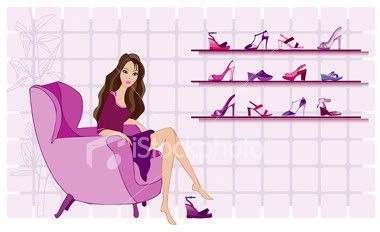 Sunday, March 30, 2008
Hey, have you heard?


Chanel makeup has a new advertisement and the model is a lady in hijab! No kidding!
Scroll down to see it...


*
*
*
*
*
*
*
*
*
*
*
*
*
*
*
*
*
*
*
*
*
*
*
*
*
*
*
*
*
*
*
*
*
*
*
*
*
*
*
*
*
*
*
*
*
*
*
Ta-daah!


Hee hee. Just kidding! ;p
Chanel is having a beauty makeover promotion at Bintang Circle, Pavilion, so my sisters and I went for it - and I have to say that this is the best makeover I've ever done so far! (both my sisters agreed too). First, the makeup area is not exposed to the public (it's like in a cubicle - only laaarger) so it's comfortable to have our makeups done without a crowd watching; second, the photography area is also hidden from the public so we can pose tanpa rasa malu; third, the service is superb and professional (duhh, it's Chanel), and most importantly, there's the world-renowned 'CHANEL' logo at the backdrop for the photography, which is so cool bcoz it's like on a fashion runway or something. No other brands have ever done that (or at least, we never came across makeovers that have their brand names as the backdrop - not Dior, not Clinique, not Lancome, not Shiseido, not Armani, not Kanebo, not L'oreal, not etc etc).
The Makeup Artist asked me whether I would like to have natural or intense look for the makeup, so I said the latter one bcoz I'm so used to having natural makeup look.
Here's another photo of mine (there are 13 photos of me altogether btw)...
I have always wanted to have a makeover photo with my sisters... and at last!


I also took some photos with my hubby, and I think it's sweeeeter than the previous one that we took with Giorgio Armani, last few years...

Awww.... I love this shot!
...and those add up to my Chanel makeup collection.
Speaking about makeups, I'm giving
Laura Mercier Loose Setting Powder
a try, after reading the wonderful reviews at
MUA
. I can't wait to use it! I hope it's better than
MUFE's
. Will definitely post a review about it later on...
p/s: What color do you think my top is? I thought it was like brownish-gray (under normal lighting), which is why I teamed it up with that scarf of mine. But under the photographer's camera flash, it turns out to be purplish-gray instead. Hmmpph!
Labels: Beauty/Skincare