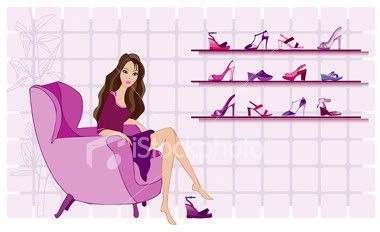 Wednesday, January 30, 2008
I think the wedding excitement + nervousness has somehow doubled up my appetite for "good" food
and
shoesss lately. I have to have pasta or pizza or donuts at least once
every
day (I wish I could have shoes once a day too!). Sometimes all three in one day! I'm getting worried, especially bcoz I think my cheeks are a weebit plumper. And the days are getting nearer! I keep on telling myself (and MZ) that I will start a healthier diet tomorrow and stop eating "nonsense" foodies, but what happens is...
"jom singgah J.Co jap nak"
.
Oh well, I hope I could get back to my normal eating habits after the wedding is over!
Here's a pic of me and my fiance (oooh I love calling him that! ;p) at Tony Roma last weekend. It was taken right after we had our lunch - Shrimp Scampi Pasta, something called Onion Loaf and Pina Colada. I was actually trying to hold my breath so that my tummy won't "stick out" ;p Sebaik tak nampak perut. Hee hee.
About an hour later, we had 3 Big Apple donuts each... So please people, stop saying that I don't eat or that I'm on a diet bcoz I am SO not! (btw, that's a Pucci-esque scarf I'm wearing. I bought it from Jakel and it looks exactly like Emilio Pucci's, except it's 1000 times cheaper. Love it!).
Anyway,
Aldo
is having a massive sale so as a normal lady who loves shoes, of course I was excited. I've been looking for a tan-colored patent shoes, and had actually found the perfect pair at Forever21 - 5-inch heels, platform, Louboutin-like, slingback, and it's less than RM100! - totally a steal and I was so close to buying it, but unfortunately it has p*g-skin lining.
So when I came across this shoes at Aldo, I bought it without thinking twice even though it's a pump (you know that I have an issue with pumps, right?).
So it isn't actually all tan colored, but I like it! Especially the mirror-metallic heel. I had my eyes on another gorgeous pair of white peep-toe slingbacks, but MZ won't let me buy it bcoz I've been buying shoes (5 pairs, to be exact) and have not worn any of them yet. But the white shoes keep on haunting me in my sleep, so 2 days later, after having 2 Glazzy donuts and an Iced Caffe Latte, I went back to the store and bought it. *bliss*


Now I can sleep happily ever after... ;p

And speaking of shoes, ladies... here's a must-read for all shoe lovers out there!

Labels: Shoes