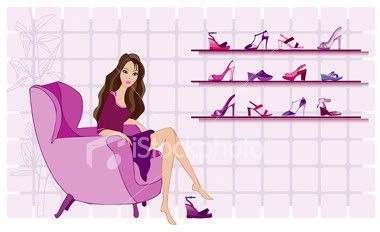 Sunday, January 20, 2008
Time is running, and we're getting busier and busier each day as the Big Day is getting nearer. It's less than a month now, so we can't afford to waste not even a single day.
Let's see what we've been up to last week...
Monday:
ribbon-tying for Nikah cards
Tuesday:
ditto + choose songs for the event and montage
Wednesday:
2nd fitting at Kapas
Thursday:
ribbon-tying for Reception cards
Friday:
ditto
Saturday:
ribbon-tying for VIP gifts + lekat stamps on envelopes and RSVP cards
Sunday:
Meet
designer
to discuss my other wedding dress + shoes (custom made) + fitting for bridesmaid and flower girls - which is today.
Now, for the shoes... It's actually for the Reception and initially, I wanted to buy it myself bcoz I don't want to wear wedding shoes that usually comes with the baju (you know, pointy, with lace/manik/etc detailing) - it's a bit too common, doncha think? I don't want my baju + shoes to look too matchy-matchy so I told my mom and MZ that I would look for the shoes myself for all 3 events (including MZ's).
I've found one for Nikah, but I haven't found one for the Reception. You see, I will be wearing white for Nikah, so that's not a problem to find white shoes. As for the Reception, I'll be wearing mainly off-white and it's really hard to find off-white/cream-ish colored shoesss. There's either white, silver or gold - nothing in between! Now let's not forget that I only want a peep-toe, sling back and 4-5 inch heels. So the quest to finding the perfect shoe gets even tougher, and I nearly gave up.
So when we met the designer the other day to discuss bajus for my pengapit/pengiring/etc, he said he can make shoes as well. Just pick any designs that we want - be it Christian Louboutin, Manolo Blahnik, Gucci, Prada, etc etc - he will make exactly like that for a fraction of price! Of course I (and my sisters) agreed. We've picked our own designs - me, Louboutin, of course (God knows how deeply my heart is aching for the red-sole shoes!), Hanis chose err.. (what did you choose again?) and Wani chose Stuart Weitzman. I hope the shoes will be fab!
Okay I've gotta go now. Appointment's at 12 and I'm not ready yet!
Labels: My Wedding