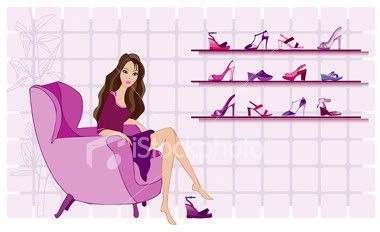 Sunday, January 06, 2008
I'm not sure how to tell you this bcoz I'm actually not quite ready to announce the news just yet, plus I'm still in the I-couldn't-believe-that-it's-finally-going-to-happen state. I hope this isn't just a dream (somebody pinch me please...).
Here goes... *deep breath*
Yours truly will be tying the knot with the love of her life... next month!



Well, some of you have probably heard about it though (news spread fast!), so yes, what you heard is true. I was actually planning to announce it exactly one month before the Big Day due to personal reasons, but since the news has already been spread, might as well I announce it now, huh? After all, it's only like 10 more days to the actual announcing date.
Okay, what else now...
Ahh yes, the proposal. Heee... *blushing*
It's nothing really out-of-the-ordinary kind of proposal, but it was sweet (at least for me, it is). It was on the 22nd of August 2007. We went out for a date at KLCC, and around 1ish he wanted to go to Mandarin Oriental Hotel, which is just beside KLCC. I assumed he wanted to go for Zohor prayer at the hotel's surau like we always did, so I followed him without suspecting anything.
Everything seemed normal until we entered the hotel lobby. I realized that we were heading straight instead of left, so I said, "The lift is on the left... Where are we going?" He said, "Saya rasa macam nak mkn sedap2 la hari ni.." and before I could think of any replies, we were already in front of Pacifica Grill & Bar. I was excited as that was my first time dining there (I love fine dining btw!). The waitress led us to a table at the corner and we ordered a 3-course meal each. The food was scrumptious! I can't remember all the names, but all I know is that for starter, I ordered salad with pistachio dressing, for main course I had salmon with some pasta, and for dessert I ordered raspberry crème brulee. We also got complimentary chocolates, which is just so divine!
While waiting for the dessert, he suddenly said "We've been together for 3 years.." I seriously thought he wanted to chat, so I interrupted him by saying, "A'ah.. Macam baru jer lagi kannn.. Tiba2 dah 3 tahun" And then all of a sudden, he became serious and looked straight into my eyes, and I was like oh-ohh.. and then he said, "We've been together for 3 years now, and I really want to spend the rest of my life with you. Will you marry me?". Only then I noticed the small silver box with a ring inside.
I wasn't sure whether to dance or jump up and down or shout yay (I wish I could) but instead I laughed! Haha. I know, I should be crying or something bcoz that was supposed to be a touching moment. And you must be thinking I am not a sentimental person, but I laughed bcoz I was so happy and I have been waiting for that moment for agesss! Well, maybe I am not that sentimental. I think I'm more erm, playful than romantic ;p But anyway, I said, "OF COURSE I WANT!!"
So that was the starting of it. It was kind of like all of a sudden, and a few days later, his family came to my house utk masuk meminang. I'm not sure if that is considered as engagement or merisik bcoz it was just a small ceremony (only about 30 people from both sides). The initial plan was to get married last December btw, but the
dewan
was fully booked and the only available date would be in February. So we had no choice but to postpone the date of marriage. But I'm glad we did. There's so much preparations to do! I mean, of course there is, right? Big day = big preparation!
And speaking of preparations, it's all being taken care of, thanx to my lovely mommy and also Kapas Couture as the wedding planner. I hope everything will go well as planned, InsyaAllah. Now I just need to find some time to pamper myself - have my legs waxed and go for facials and spa and massage and whatnot, bcoz so far that is the only thing in my preparation list that I haven't got the time to do yet (just so you know, the first wedding preparation I did and am
still doing
is lingerie hunting! That one counts as well right? ;p).
Ooooh... I'm getting married, people!!! ;D
Labels: My Wedding