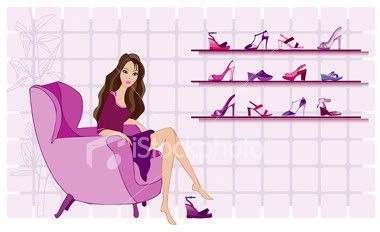 Saturday, January 26, 2008
Well, I wish we have that kind of services in Malaysia (or do we?) - you know, a wedding registry where the bride-and-groom-to-be could actually list down the items that they would like to receive in a certain store's system so that the guests would know what gift to get for the couple and
elak
from buying the same thing? I think it's brilliant! And I'm sure most of you would agree too. Whoever created it is a total genius!
You see, my sister received more than 5 kettles for her wedding present dulu. And there were more "duplicate" items that are still "new in box" (it's been 2 years now)! Now that's a waste, isn't it? Of course there are some items yg kalau dpt banyak2 lagi bagus, like bedsheet and quilt cover sets (oh, I'll be having a queen-sized mattress with a king-sized quilt btw *hint hint*), cutlery, pinggan mangkuk, glasses, tea sets and so forth, but what would you do with 5 identical kettles right? It may sound a bit demanding to state whatever items that we want, but if you look it in a different way, it could prevent from "excess/unusable gifts", no? And it could actually benefit the giver as well bcoz at least the money spent is not wasted and he/she knows for sure that the item will be put on a good use. At least that's what I think.
So to my dearest beloved guests and friends, if you have no idea what to give for my wedding present, or you want to give something different bcoz you're afraid that somebody else would've given the same item(s), or whatever the reason is, lemme make it easy for ya. Just go to
Molecule
or
XZQT
stores at Pavilion (they're in front of Aussino btw) and pick any of the items there. OR, to make it even more easier, I've listed the items from both stores that I would really really reaaaally love to receive! Haha, do I sound demanding? ;p
1) Funky clock from XZQT
2) Unique mirror from XZQT

3) Black stiletto door stopper from Molecule
4) Pink "Love" mirror with hooks from Molecule
5) Stripey mop from Molecule (cute giler!)
6) Cleaning brush (which I think is for the toilet. Or it could be for the kitchen sink) that has a daisy at the back (I know!
And
it's apple green and purple in color!) from Molecule
7) Dazzling diamond ice cube tray from Molecule
...or
any
thing from
any
where that's cute and quirky and modern-contemporary!
Unfortunately, there are no pictures for the items from Molecule.
Saya dahului dengan ucapan terima kasih ;p
p/s: I wonder if I would get a plasma TV, just like what my sister got...
Labels: My Wedding, Wish List