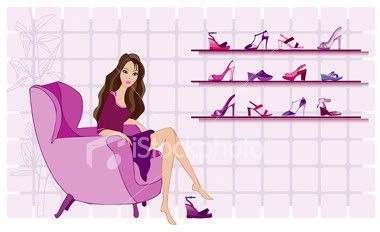 Sunday, January 13, 2008
I've been wanting to update my blog, but something's wrong with my camera - it won't snap pictures! Can somebody troubleshoot it please? ;p

*******
I went for dress fitting at Kapas today with MZ, my mom and my sis - and surprise surprise! I bumped into Noreen and her mom and her fiance! I didn't notice her at first. At a glance, I thought it was just one of Kapas' clients and God knows how shocked I was when suddenly a girl out of nowhere threw her arms around me when I entered the shop and jerit excitedly, "Kakakkk!". Only then I realized it was her! Bole tak aku ni? ;p
We're both brides-to-be and we both have our wedding dresses made by Kapas! Just so you know, Noreen is the one who introduced me to MZ (and MZ to me; whichever ways). Now that's something, huh! ;)
Anyway, selalunya dah nak dekat kawin bakal pengantin kena jaga makan kan.. But in my case, saya telah dilarang sama sekali oleh designer saya utk berdiet kerana both bajus for the wedding events suda teramat longgar. The first measurement was taken, I think about 2 months ago. Mr. A bising2 bcoz I've lost more weight and inches.
Here's our conversation during the 1st fitting.
Mr. A: Do you know you have a very small waist line?
Me : Err.. really?
Mr. A: Yes. My tailor ingat nak buat kain untuk budak kecik.
Me : (grin)
Mr. A: Come, let me take ur new measurement. I'm very sure you dah lost few cms..
(took my measurement)
Mr. A: Ha see! Ur waist is now 24". Before was 26". Aiyoo...2" is a lot you knowww... blablabla..
When I told him that I've lost 1kg from the last time we met, he was very concerned. It's not like I'm anorexic or something. Maybe he thinks I'm stressed out about the whole wedding thingy? Not sure. But something tells me not to tell him that I've lost a total of 11kg, the past 6-7 months.
It's a great news for me tho, bcoz it means I can eat whatever I want, whenever I want! But seriously, I'm not on a diet! Lately makan byk fast food ada la. And strangely enough, I think I'm starting to like coffee - or at least Starbucks' Iced Toffee Nut Latte. I've had it 4 times this week. And last week I ate ice-cream for 3 days in a row. Is this one of the bride-to-be syndromes? But then I noticed I farted a lot too. Maybe the fats keluar skali dgn kentut tu kot. Heee...
*******




Hey, you know what? A digicam as an early wedding present sounds niceee! ;p
Labels: My Wedding