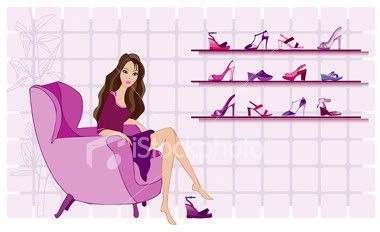 Monday, December 31, 2007
Since it's the last day of the year, I'm gonna share with you guys my top 10 best beauty product so far. I had a tough time choosing only
ten
of all the beauty products I've ever used, and I also have to be sure that I don't choose 'em just bcoz of the brand names - bcoz I can be a
weebit
brand conscious.
So after some deep thinking, here are the 10 products which I think deserve my "award" as the most outstanding beauty product:
1)
Herbalife Formula 1 Nutritious Mixed Soy Powder
(Vanilla flavor)
I don't think I have to tell you why this is at the top of my list. Hellooo! I've transformed from chubby-bubby girl to a slimmer lady, who is told by one of her officemates as "having a nice body shape"! (gosh, it's quite embarrassing, but pleasing at the same time ;p). And since it's a cellular nutrition, I get all the health
and
beauty benefits from it ;) It's an inside-out beauty product, I must say!
2)
Dior Crayon Eyeliner
in Noir
This is my number 1 makeup staple! It goes on smoothly and
pekat
and last the whole day (if I don't rub my eyes). I don't mind not wearing any foundation or powder or lipgloss, but this, I
have
to wear. I'm always after the "big eye" look, so this gives me the look I want. I get compliments and sometimes queries as to what eyeliner I use, so now you know ;)
3)
Nouri Fusion MultiVitamin Clarifying Mask
I could actually see the difference after wearing this mask, especially a day after I have applied it. I swear my skin looks more radiant and glowy after using this mask! And I think MZ notices that too bcoz usually after the next day I've used the mask (I usually do my own facials at night before bedtime) he will say that my face is glowing. The other thing I love about this mask is that it helps to clear out pimples. If I have like a whitehead that has been poked (you know, the ugly reddish + whitish spot), I just dab a little bit of the mask onto the spot and leave it overnight, and walla~ the next day it's almost gone (well, it depends on how badly it was poked by me tho. hihi)!
4)
Radiant C Daily Facial Scrub Cleanser
Love the smell (it's orangy!), the texture and the feel after washing my face with this cleanser. It has jojoba and beeswax beads so it acts like a scrub (a very very very gentle scrub) to polish up your skin. It's loaded with Vitamin C, which is an antioxidant, so that is a plus.
5)
Make Up For Ever Super Matte Loose Powder
Got shine? Well this loose powder helps to matify your skin so that you won't look like you've been deep-fried. I've tried a few brands of loose powders before (Lancome, Stila, Clinique, Clarins, Estee Lauder, Loreal just to name a few) and so far this is the very best. Of course I still have shine, but it's not as bad as before. I only need to blot my face like 1-2 times a day.
6)
L'occitane Almond Milk Concentrate
Oh God, this is so luxurious! I can't express it in words how soft and silky and light this cream feels on your skin. It's almost like a whipped cream. It's not greasy AT ALL and the smell is oh-so-delectable (especially if I use it together with this
Almond Supple Skin Oil
), I could almost lick myself! It's quite pricey, but it's all worth it.
7)
Fasio Point Make-up Remover
Aha! This is only a drug-store brand, but never judge a book by it's title. Waterproof, heavy makeup, etc etc, just bring it on! This makeup remover gently removes everything and it's not oily. It has a very nice floral smell, which might be the smell of water lily as it has water lily extract in it. The best part is, it's less than RM20! It's cheap and it works better than department-store brands, so it's a steal!
8)
Lancome Hypnose mascara
in Noir
My number 2 makeup staple. I don't really mind the length when it comes to lashes, but I do want volume. It does not clump, it does not smudge - all it does is giving you hypnotizing lashes! The name says it all. Enough said.
9)
Chanel Double Perfection Fluide
This is actually my first makeup product from Chanel, and it's also the best foundation I have ever used so far. It gives me a polished look without the heavy "made-up" look bcoz it gives light to medium coverage, and it's most suitable for oily/shiny skin as it controls them well. A little goes a long way. Love it!
10)
Giorgio Armani Shine Lipstick
in #5
I don't like wearing lipstick at all (I'm a lipgloss/lipbalm girl), but I have to give an exception for this one. It's sheer, moisturizing, not scented, smooooooth and feels nice on your lips. I love the color - dusty pink (well, if you remembered my GA makeover photo; the one with MZ - this is the lipstick that I worn).
So what's your favorite beauty product of the year?
Labels: Beauty/Skincare