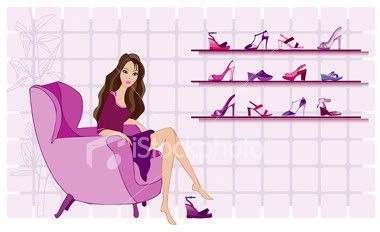 Friday, December 28, 2007
I think you've probably known how much I adore white - be it clothes, shoes, bags, fancy rings or even my dream car - white has always topped my choice. Well if you don't, now you know. I think the color white looks simple yet chic, and has just the right amount of femininity without being too girly.

Okay, let's get straight to the point. I am currently lusting over these 2 white bags:

If I were to have my very first LV bag, it would definitely be one of the Speedy bags. I know LV Speedy bag is SO common (especially the monogram canvas) and although there are like thousands of fake LV bags being produced every day, the Speedy remains an iconic timeless shape. It's almost like LV's signature bag shape. I know Dior, Fendi, Celine and probably some other designer brand bags have the similar Speedy-shaped bags with their own monograms splashed all over it, but the LV Monogram Canvas Speedy bag remains classic as ever. It could be a family heirloom; a classic investment! And the good news is, the price is reasonable if being compared to other LV bags. But I probably won't choose the canvas one, as my eyes have landed on the new cruise collection -
Louis Vuitton Mini Lin Croisette Speedy 30
bag. It's a limited edition, so that makes it even more special!
The other bag would be this luscious pebble-grained leather bag from Marc by Marc Jacobs...
Somehow, this reminds me of
Prada Antik Metallic Dome
bag, which I could only dream for at the moment. The features of this
Dr. Q Groovee
bag that I love the most are the front pintucked pleats and the metal logo tag. It's the little details that makes a bag fab, isn't it? And I love that there are two ways to hold the bag - the rolled handles and the shoulder strap, which is really practical. This bag is really simple yet chic, and it doesn't scream "look-at-me-I'm-a-designer-brand-bag". It's perfect for an everyday-bag, and it's also available in Tan and Chocolate (both looks just as fab btw). For those who want to invest in a great bag that won't break your bank accounts, this is the bag! Enough of Coaches already, let's have a new groove!
Now here comes the good and bad news.
The good news is, not only am I "allowed" to drool over the bag, I could actually
have
one!
But the bad news is, the LV Mini Lin Croisette Speedy bag in blue is sold out at LV KLCC, and I'm not sure if Star Hill still has it or not. The last time the LV lady at KLCC checked it for me, she said there's only 3 more left at Star Hill. But it's not allowable to reserve the bag bcoz it's a limited edition collection. And that was like 5 days ago. Anything can happen in 5 days! I'm not sure when I could actually go to Star Hill.... *sobs*
The Marc Jacobs bag on the other hand, is not available in Malaysia. I've looked for it at KLCC and The Gardens, but nada. So my only hope now would be the one from LV.
Please God, let me have that LV bag.... I don't mind getting the displayed one, but please let me have it.
Labels: Bags