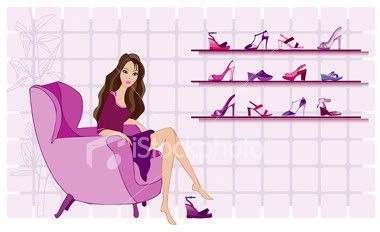 Saturday, December 15, 2007
Bet you have, especially Kinsella's fans.
There will be a
movie
based on the
Confessions of A Shopaholic
book which will be released somewhere around middle of next year, and I'm so excited as I've been waiting for like ever, and bcoz that is one of my favorite Shopaholic series of all! But I'm also a little anxious as to how the movie and the book would be related to each other bcoz the whole plot would be in New York instead of London, and Becky is NOT a British. I mean, all this while I've been imagining Becky's posh-but-friendly British accent and the whole London thingy when reading the book, so if the movie "turned" Becky into an American - well, something is just not right. Hmm...
I guess we'll just have to wait and see, huh!
Anyways, I think it's about time that Sophie releases a
new boo
k
and walla~ my prayers were answered!
I know it's not here yet, but it will, so that's what matters. Let's just hope it won't take ages to reach Malaysia! ;p
p/s: I don't know why, but I keep on picturing Victoria Beckham as Becky (bcoz of her fashionable sense of style), and Julian McMahon as Luke. Who do you have in mind to play the characters, btw?
Labels: Books