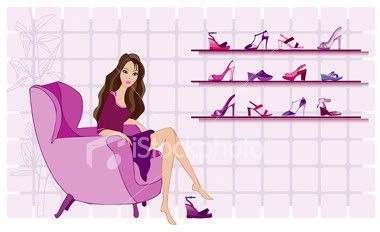 Wednesday, August 01, 2007
Philosophy Supernatural Lip Gloss
I've been adoring
Philosophy
cosmetic since ages ago for its witty philosophical beauty blurbs on the packaging, and had been wanting to own one just bcoz of that factor.
Imagine this.


You wake up early in the morning and while cleansing your face, you notice a hideous-looking zit on your forehead. Instead of shouting

"NOOO, Demmit!!!"

and cursing at your own reflection in the bathroom mirror that could ruin your mood for the rest of the day, you reach for the
Philosophy On A Clear Day serum
and your eyes automatically read the words on the bottle that says...
a blemish is "small stuff". instead of focusing on what is wrong, focus on what is right and your days become clearer.
Now what could be more uplifting than that?! You're feeling a lot better already, aren't you? That's what I'm talking about! (I think the founder of Philosophy must have known about the Law Of Attraction or something..hehe)
So anyway, I didn't purchase the serum tho (bcoz I don't have zits).
But I purchased this...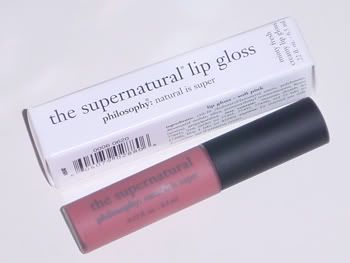 It's a creamy lip gloss and I got it in the Soft Pink shade. I have yellow undertones and light pink lips usually make me look washed out (which explains why my lippies collection are all of the same color - brownish/coral), but this pink is different. I think it enhances the normal lip color which makes it perfect for every day wear. After all, natural
is
super! ;)
The tube is okay, nothing so special about it but the one thing I love about this lip gloss is the shine! It's not too plastic
-y
and not too gooey. This, in my definition, is what lip glosses are supposed to be. It gives just the right amount of shine, I love it! I could almost kiss my own reflection! ;p It could've been a HG for me if it doesn't have that menthol
-y
almost-Fisherman's-Friend-kind-of-smell to it. I don't mind the tingling sensation, but boy... that smell reminds me of sore throat!
Anyway, as you're reading this, I'm scouring
Strawberrynet
for another Philosophy treat. There are no Philosophy counters here in Malaysia, kan?
Labels: Beauty/Skincare