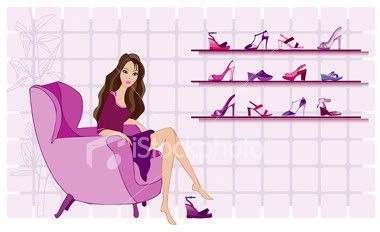 Saturday, May 05, 2007
The only birthday pwesents I got this year are from the men in my life - my dad, my bro, and of course, my beau.
I was on the way up to my hotel room alone after having breakfast (my fam went for a vacation at Sunway Lagoon aritu btw) when I received an sms saying,
"Surprise! Surprise! PLSE COLLECT YOUR BELATED BIRTHDAY GIFTS IN YOUR SAFE USING THE SIX DIGIT NUMBER OF *tooooot*"
Seriously, at first I thought it was from Maxis or something but then I realized it was from my dad, so excitedly I hurried to my room and opened up the safe box (I was too excited to remember the numbers that only after the third attempt baru bleh bukak peti tu).
And there it is...
Ain't he suweeeet? Btw, dad mentioned "gifts" coz there were envelopes for my sis and bro as well.




And here's another exciting pwesent which MZ gave me (besides the dozen of roses he delivered to my house).


It's a bag. It's a designer piece. It's cute. It's...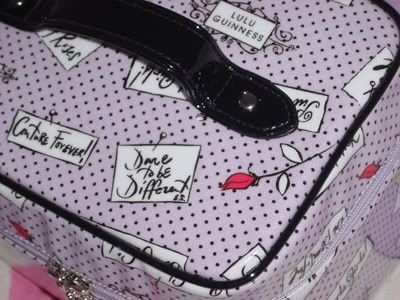 Lulu Guinness Vanity Case, the one I've been drooling since foreverrrr!!! (if 4-5 years ago counts as forever, that is).
It's reaaally cute and big enough to stash in all of my makeups and everything, and it has really fab quotes splashed all over it like,
"Don't forget your Lipstick"
and
"Be a Glamour Girl"
and
"Couture Forever"
and
"Put On Your Pearls, Girls!"
, etc - me
so
likey!
I got him a little something too btw. Nothing much tho - just a shirt that Superman knows nothing about. Hehh!
My bro gave me a nice black-and-white scarf from
Warehouse
btw. Love it!
Labels: Random Stuff