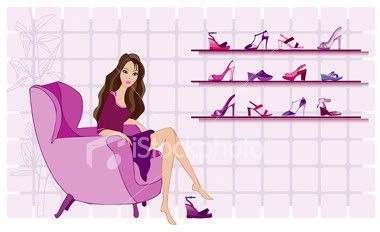 Friday, April 20, 2007
I can't remember the last time I bought shoes. Black shoes to be precise. It seems like agessss ago. Do you know that I have zero black shoes? Yup- none. Nadaaaa. (I've given away the black ones so they don't count). I've been looking for the perfect pair of black shoes since forever (just so you know, my definition of a perfect shoe is 3.5-4" heel, peeptoe and slingback). It's either they're affordable but none came to my liking,
or
they're dead gorgeous but cost an absolute bomb. And I mean Louboutin's kinda bombs.
Oh I give up!
Anyway, I'm kinda excited with this season's shoe collection from
Eclipse
! None of the blacks caught my eyes tho, but my eyes are especially attracted to this white beauty. Kinda like love at first sight. And somehow it reminds me of Chanel's.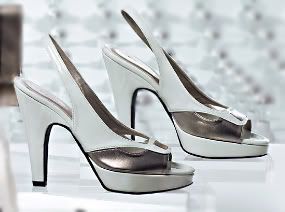 I
must
get 'em!
And oh hey, those limited edition designer shoes for Eclipse are on sale now. I love the one by Gillian Hung with straps all over it, but too bad takde hitam.
Labels: Shoes