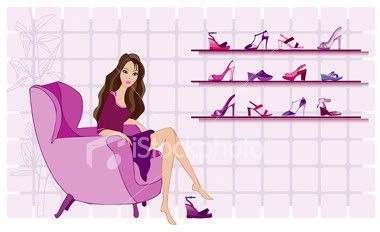 Tuesday, February 13, 2007
I got this piece of interesting info from one of my fave books,
Why Men Don't Have A Clue and Women Always Need More Shoes
.
One of the chapters explain why women nag a lot. And they have identified the 5 basic kind of nags (and their examples), which are:
The Single Subject Nag:
"Kurt, how about taking out the trash?" A pause. "Kurt, you said you'd take out the trash." Another five minutes later. "What about the trash, Kurt? It's still sitting there."
The Multi-Nag:
"The grass in front of the house looks a mess, Bob, the doorknob is falling off the bedroom door, and the back window is still stuck. When are you going to wash the car and...." etc, etc.
The Beneficial Nag:
"Have you taken your pills today, Ray? And stop eating that pizza - it's bad for your cholesterol and weight..."
The Third-Party Nag:
"Well, Moira says Shane has already got their BBQ cleaned out and they're having people over tomorrow. Summer will be finished at the rate you're going."
The Advance Nag:
"Well, I hope you're going to watch your drink tonight, Dale. We don't want a repeat of last year's fiasco."
So which one is you, ladies? I know I fall in the Beneficial and Advance nagger! hihih.

Bless you, MZ
.
Labels: Lovey Dovey