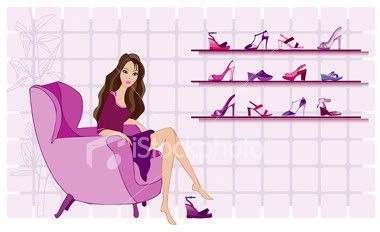 Friday, January 26, 2007
I think I know the real culprit to my current zits problem. Yeah, zits– as in plural. I've been experiencing another 3 after the first incident. I think it's not the DHC oil thingy (the sample I got from the Beauty Buyble book) bcoz I've stopped using it immediately after it popped out the next morning. But now it has tripled!


You see, about three months ago, I felt the urge of switching to Herbalife Nouri Fusion skincare products after getting fed up with the one-after-another pimples I got during my times with Dermalogica. The peak of that switching-urge process was when I met Julie and she said something like, what happened to your face, blabla.. It was that bad (but not as bad as the SK-II incident. That was the most horrible experience ever!), and I knew I had to stop using Dermalogica. MZ was going to Singapore for a short business trip early of November last year (or izzit end of October, I'm not so sure), so the timing was perfect. I asked him to purchase 6 of the products for me, as Nouri Fusion skincare line was not yet available in Malaysia at that time. Those 6 products were gel cleanser, toner, moisturizer, eye cream, clarifying mask and exfoliating scrub.


Two months passed by. And for the first time ever I did not experience a single break out – not even during PMS or menstruation! How fantastic is that? The only slight problem is, I find it hard to resist not poking the whiteheads on my nose (sebagai bukti, I also did the white/blackheads extracting for my friends as well, back in Melaka. It's like an addiction or something) so if I'm not doing it the right way - after exfoliation; using clean fingers or the extractor - it'll leave (temporary) marks. But those marks will soon be gone in 2-3 days jer pon if I'm that ganas, so it's really not a problem.


Just FYI, I am a product junkie (be it makeup or skincare, but more of the latter one) and I think everyone who're close to me are fully aware of that. Just take a look at my dressing table. Tak cukup dressing table, dlm laci, almari and boxes pon ada. I've tried zillions of skincare products and keep on switching ever since I was about 14, and it gets even serious later in my uni years; from once a year to once every 2 months (come to think of it, I actually have 10 years of skincare-switching experience! ;p). I've tried Cosway (or maybe it was Amway; I don't remember which 'way' it was), Nutrimetics, Clean & Clear, Olay, Clearasil, Neutrogena, Body Shop, Biotherm, Loreal, Lancome, Nivea, Origins, Estee Lauder, Shiseido, Clinique, Clarins, Skin Food, etc etc, and even the cheapest of all, that Tawas thingy. And oh, not to mention SK-II and Dermalogica. Well, some of them are good (Biotherm, Skin Food and Neutrogena for instance), but I still experienced the occasional breakouts. I don't really have acne-prone skin, but I used to have a single or two breakouts during that time of the month, so it still bothered me. I mean, if the product is really that good, there should be no breakouts or skin problems at all right? Of course you have to consider other factors as well, like food, water and basically your lifestyle (I guess that's one of the factors too – HL shakes. If my insides are well-kept, my outsides will too, no? It makes sense).


So anyway, I've recently added 'extra work' on my usual skincare routine after a blissful 2 months of pimple-free skin. Every night instead of just cleansing my face with NF gel cleanser, I added Dermalogica Daily Microfoliant to the step.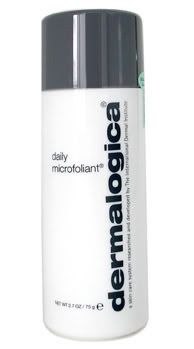 It has been going on for almost 2-3 weeks now, I think. It claims to make the skin smoother and brighter, so I thought why not? I don't have any whitening product in my regime (not that I needed one, as MZ said), plus it's like such a waste – spent close to RM150 for it and I've only used not even a quarter from its content. I never thought just one extra step could ruin my skin a little! I have so wanted to love the product, and even gave a teensy try (I mean, it's only 1 of the product!) but I guess I'll have to face the fact that Dermalogica is just not for my skin. Nasib baik tersedar awal (which was yesterday), thanx to the beauty book that I've bought recently (I've been doing lots of book-shopping lately). This is what it says in The New Beauty Bible book:
Q: Do I have to use skincare products all from the same range?
A: You don't have to but it can improve your skin. Many ranges are designed to work together, with ingredients adjusted accordingly. This ensures that you get enough good ingredients like moisturizers and vitamins and reduces the risk of doubling up on potentially irritating ones like alpha-hydroxy acids or retinols...
I guess I've doubled up the vitamin dose kot (is there such thing as vitamin overdose?) bcoz Nouri Fusion skincare is packed with A, C and E vitamins already – the essential vitamins that the skin needs. And just so you know, one of the things that made me sgt sgt SGT intrigued utk try Nouri Fusion is the A-C-E part, not bcoz it's a Herbalife product (hey, I won't introduce something just bcoz I'm a part of it! But Herbalife seems to have fantabulous products, so that's why I joined it anyway). Since young, my mom has been repeating this over and over and over again,
"nak kulit cantik sampai tua, makan vitamin A C E
!". Well now I eat
and
use A C E on my skin! *smug* Tell me, have you ever came across a skincare product with all these 3 essential vitamins? No, never! Well, so far saya tak penah lagi la jumpa. Maybe there are some out there, tapi tak byk. It's either Vitamin E range, or Vitamin C range, et cetera. So far, Nouri Fusion has been my Holy Grail skincare and I hope I'll stick to it! (Although, just a teensy part of me teringin nak try La Mer skincare nanti2 bila dah kaya raya, just to know what it feels like to put on a thousand ringgit moisturizer. hikhik). And the great news is, Nouri Fusion is finally available here! There's even an ad in February issue of Female mag.
Too bad I won't be able to make it to the launch of Nouri Fusion tonight at Sunway Lagoon hotel (oh it's open to all btw, so if u wanna check it out, GO!). There'll be a special promo price and I'm dying to get my hands on the Night Cream.

Anyway as for the pimples, I'm using Clinelle Blemish Clear gel and it seems to help lessen the pimples. Hopefully they'll be gone before tomorrow's HL party (err..sempat ker?). And that Daily Microfoliant would now go into the 'to-give-away' list along with other stuff.



Now is this entry lengthy or what? ;p
Labels: Beauty/Skincare