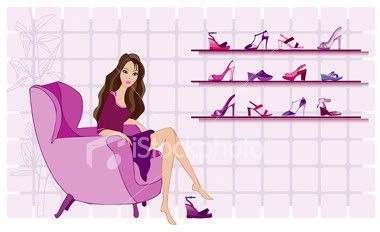 Sunday, December 10, 2006
Alrite, where did I last stop?
Oh right, the Celine bag.


Since some of you wanted to see how it looks like, I'll show u the pic. But ain't gonna show u the whole bag though... Kasi mind-boggling sket! ;p
Mine is a monogram khaki shoulder bag, btw and Wani's a hobo - sama pattern jugak (monogram and khaki. We
are
true copycats, aren't we?).
Speaking of bags, look how klutzy I am. The inner zipped-pocket of my new Scribble Coach bag got stained, thanx to my Dior waterproof crayon eyeliner. Don't ask me how those stains bole terconteng kat situ (I forgot to screw the cap of my eyeliner ketat2)! Arhh...geram2. I've only worn it once ok. I've tried washing it under running water, but bcoz it's a Coach (read: of good material), the fabric didn't get wet - at all. It's waterproof! Which
should
be a good thing right, but in my case it's a complete con bcoz how on earth am I gonna take those stains off?? Eyeliner nyer waterproof, bag pon waterproof tsk. Is there any shops that specialize in cleaning designer bags? Or should I take this bag to Coach boutique??

Okay, back to Paris.


So besides few tops and the Celine bag, I also got this pair of black boots from a shop that sells lotsa shoesss directly from the factory. It is super cheap, converted to RM tak sampai 150. And they're of good material. The heels are sturdy and they are super comfy, much more comfy than Wani's Nike Cortes - no kidding! That's why Wani bought a pair too. Anyway I bought it bcoz the boots that I got from eBay before going to Paris is way too big. It's a size 39, which is err.. size 7/8 I think? I'm a size 5 foot, so imagine how I walked in those boots. It ain't made for walking - at least not for me.


The one with buckles is Wani's and mine is the slouchy one with stitching details
Anyway, I bought some stuff for my boyfriend too - a stripey blue Polo Ralph Lauren shirt, Planet Hollywood Disneyland Paris t-shirt (which happened to be a tad too small for him), some cute boxers, and this!


The World's Greatest Super Boyfriend trophy!
I think he loves the trophy the most. He got a few stuff for me from Phuket too. It's so nice to exchange pwesents!


I bought a floral babydoll top and Burberry Touch perfume set for my sister, and also some souvenirs from Paris for my friends and customers.

So that's it.


Wait for my next exciting entry on yummy bags and shoes that I just got! (yes, plural).
A sinful treat, I would say ;)

Labels: Going Places, Sales and Shopping