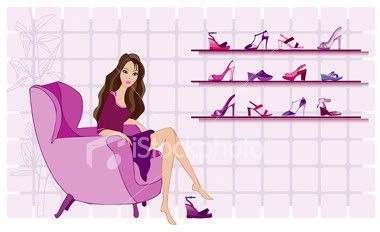 Saturday, October 21, 2006
Losing weight is always a good excuse for shopping!
I realized I'm in a desperate need for new clothes when I couldn't find any clothes in my closet that fit me nicely. Most of my clothes are too loose and droopy since my body has shifted to one size smaller. Which is fine, bcoz it means one thing: SHOPPING! :D

So these are what I managed to get the other day:


- a sheer wrap-around polkadot chiffon top from NafNaf
(it's an L size but it's the last one, I just had to get it! I'll figure out how to wear it later. Perhaps alter ke apa)
- a plain black NafNaf LS tshirt
- a retro-like babydoll top from NafNaf
- a dark brown cropped cardigan from Motivi
- a polkadot sleeveless top from MNG
- a taupe halterneck top with belt from Forever21
- a red floral satin tube top with bandeau from Forever21
No pinks at all, that's a record! ;)
I know I did say that I was going to get the floral satin tube top from Warehouse, but I found one that looks somewhat the same as Forever21 but at a much cheaper price! I've never really given so much interest for the clothes at Forever21, but today I saw at least 5 tops that caught my eyes! And most of 'em are under RM150 so that's really cool.
I'm not really done with my clothes-shopping yet. I just need a black cropped cardigan and perhaps 2,3 more tops just for variety. And oh yes, something animal-printed bcoz that's this season's hottest trend (besides stripes). I saw one at Forever21 just now, but the look on MZ's face made me put it back. It's either
enuff-shopping-save-ur-money
look or
are-you-really-gonna-wear-that-cheetah-printed-top-that-looks-like-lingerie
look. I don't like any of the looks anyway.
Bah!
Next time, I'm going shopping with my sister!
Labels: Sales and Shopping