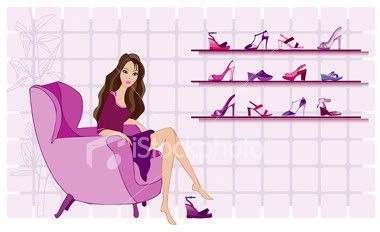 Friday, September 15, 2006
1) I can now muat my U2 floral printed long-sleeved shirt (the one I'm selling in my
sales blog
)! Unbelievable. The last time I tried it on, ketat giler kat bahagian lengan/ketiak and butang bawah skali takleh nak katup (impulse buying without trying it on first, that's why). And then this morning, I measured my waist and butt, I lost another 1 inch for both! Smalam measured still sama like 3 days ago. Skali hari ni tgk2 dah turun! So I tried on that baju (that's the only baju yg aku 'terbeli' kecik, so tried that on) nak tgk betul ker dah turun or aku yg salah measure. Mmg dah turun! So maybe tak jadi jual la kot baju tu. Yay! Tambah satu lagi baju bole pakai. I love Herbalife. Thank you! :D
2) I went for an express facial and skin mapping at Dermalogica. It's free, so I'm happy. Plus, the skin therapist said I don't really have any problem with my skin (that's something nice to hear), except for dehydrated nose area and some oil seeds on my cheeks area and she has consulted me with the solution. Am starting to see the result now. The Skin Hydrating Masque really does its work. Now all I need is a lanolin-and-mineral-oil-free foundation to get rid of the oil seed bcoz I think the Stila one I'm using is clogging my pores, causing my skin to be congested. I think maybe I'll go for Dermalogica's Treatment Foundation or Averine's. Has anyone of you tried any of those?
3) I've found someone who sells Dermalogica stuff at quite cheaper price, so I'm gonna save quite a lot (boleh guna duit lebih utk beli kasuts). She got 'em directly from the factory (I wonder where's the factory. Might as well go there myself kan). I'm gonna get my supply this coming Monday, so I can't wait.
4) Mom has booked a facial and spa treatment for me this weekend. I really need to get rid of my white/blackheads yg semakin subur dimuka ku ini. And yes, the aching-ness on my back too.
5) One of my chat friend who has been taking Herbalife since last weekend has seen the result. She has lost 3.5 kilos in less than a week. And I'm so happy to know that. It feels great to be able to help other people. No wonder my boyfriend loves this business. (btw, remember when both of us had our skin consultations at Dermalogica KLCC? MZ's skin therapist told him that she's consuming Herbalife to lose weight too, bcoz she's getting married soon. And it works. Itu rupanyer yg dorang duk borak2 pasal tunang apa benda tu..hehe).
Labels: Beauty/Skincare, Herbalife