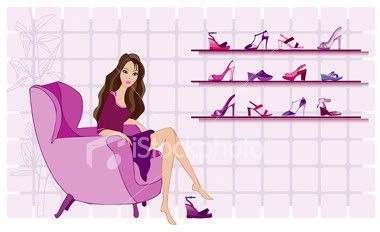 Sunday, December 05, 2010
It's always best to look natural especially when it comes to makeup and that is why I normally wear brown/natural shades of eye shadows. But I love playing around with colors, mixing and blending them to create a new look once in a while. Sometimes when the crazy mood hits me, I like to experiment and try something different than what I would normally wear - bold, dramatic, even funky eye makeup!
I was inspired to do leopard print eye makeup after watching a few video tutorials on YouTube the other day, just for the fun of it. I love animal print accessories, shoes, bags, clutches, etc so I thought it'd be cool to have animal prints as eye shadows! It's quite easy and I feel like sharing it here. I have to warn you tho, that I am an amateur so please excuse the messy bits!
You only need 3 shades of brown eyeshadow colors - light, medium and dark.
I'm using my
Sephora makeup palette
by the way.
Step 1:
Use a concealer to hide all the imperfections - dark circles, redness, whatever. I'm using Laura Mercier Secret Concealer. Then apply a little loose powder to set it.
Step 2:
Apply eye primer or eyeshadow base on the entire lids. I'm using Laura Mercier Eye Basics in Flax.
Step 3:
Apply a medium shade of brown shadow all over the lid and a little past the crease. The shade I'm using is marked as number 1 in the first photo which is sort of a bronze-ish color.
Step 4:
Using the same medium brown shadow color, apply it on the lower lash line using a smudge brush.
Step 5:
Apply the lightest shade of brown (marked as number 2) as a highlight under the brow bone.
Step 6:
Line the top lash line with a black eyeliner and wing it at the end. It's best to use a liquid eyeliner but since I don't have one, I just use Stila Kajal eyeliner.
Step 7:
Make little C's just above the crease as many as you want, using an eyeliner. Again, it's best to use liquid liner but I'm using Stila Kajal eyeliner (it's a little messy so I have to sharpen it every few C's to make sure the tip is really pointy).
Step 8:
Using a small brush, fill in the C's you made with dark brown shadow.
Step 9:
Apply false eyelashes. I got these from Sasa for only about RM30!
Step 10:
Line your lower lash line with a black pencil eyeliner and apply mascara on your lower lashes.
Voila, you're done!
I love how funky the leopard-print makeup looks. I don't know if I would ever wear this kind of look to any events/parties tho but it's fun to try something new. Are you "brave" enough to wear this kind of funky eye makeup?
Labels: Beauty/Skincare