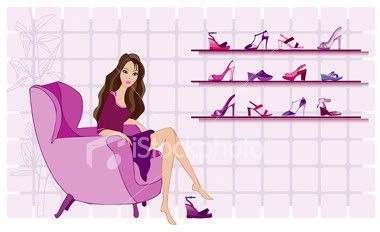 Monday, December 07, 2009
(This is a 48-hour sticky post, scroll down for updates!)


There's something exciting about discovering a new shop or mall, wondering what they have in store. It doesn't matter whether you're going shopping or even just window-shopping, there's always something that might interest you (and in my case, most of the time I can never leave a shop empty-handed even tho the initial plan was just browsing).
Anyways a few weekends ago, yours truly had the chance to take a tour at this one mall in PJ -
Jaya One
. I mean like, touring a mall! How cool is that? To be honest, I've never been there so I was pretty excited. Jaya One is home to restaurants (I heard it's famous for their makan places), bars, shops, as well as PJ Live Art, which is a 300-seat community theatre. It's like the place for art, culture, entertainment and fun, all rolled up in one place.
We had some drinks at the Old Town Kopitiam with
Huai Bin
(this guy can cook!), David and Michelle of Nuffnang, and the marketing people of Jaya One, Imm Ai before starting off with our mission.
I'm not sure how big is Jaya One, but it looks big to me - there are a few blocks for retail shops, F&B and office building. There's even Cold Storage and Guardian as well so not only it's a place for entertainment and fun, but it's convenient too.
The highlight of the tour is the new Cold Storage Supermarket zone within Jaya One. It's a one-stop convenient destination for your household needs.
A Slice of Heaven is a cake shop by
Just Heavenly
. They have cute and mouth-watering cakes on display. I remembered something as I looked at one of the cakes (bottom row, second from right) bcoz it looks familiar. Well of course. It was the same cake that my sister bought for
our birthday last year
! And I gotta say, this is my most favorite shop bcoz not only do I like their catchy shop name, they also have something that reminds me of... well, me ;p
Isn't that cookie tree the cutest? And how can I resist that pink stiletto cookie - I bought it right away. Sayang nak makan, boleh? I feel like decorating my blog with it. LOL.
We got some free cupcakes and those cute cookies to bring home as well. Yum!
Blossom Garden
This flower shop offers both fresh and artificial flower arrangement for any occasion. They have cute gifts as well like teddy bears, cute boxes, etc. We were each given a (toy) flower, and the happiest person to get it was my baby!
Sri Kulai
I have never been to a makan place like this. First you choose any of their packed frozen meals, then they will pop them in the microwave and serves you in a flash. Sri Kulai is Malaysia's first Halal Microwaveable Ready-to-eat meal that is wholesome and tasty - they taste like homemade meal. We got the chance to try their Nasi Lemak, Nasi Ayam, Sambal Udang and Dim Sum.
d'Emilson Gift Packaging
This shop has lotsa cutesy girly accessories, and they also specialize in gift packaging. Their packaging are like "the gifts in disguise" bcoz at first glance they looked like some kind of perhiasan. But if you look carefully, you'll see the "hidden" stuff.
The Hayan
The Hayan is a beauty shop that carries skin care and body products mostly from Korea. They have variety of face masks (which comes in lots of "flavors" including potato mask), some makeup stuff, Brown Rice product and even these cute pink beauty products.
Sound of Life
Our next shop-tour is the computer and accessories shop. Huai Bin must be so relieved that they included this shop in the tour after all of those girly thingies! LOL. This shop basically sells computer-related stuff like skins and casings for gadgets, laptop bags, mp3, headphones, etc etc.
We get to choose a free laptop skin from hydraskins btw. Of course yours truly chose something pinkish!
There are like a thousand types of shampoo and hair care here, mostly from well-known brands like Redken, Nioxin, Schwarzkopf, L'Oreal, Fuente, Bain de Terre and many more.
Paulini
Heritage Craft
If you're into traditional jeweleries, you'll love
Paulini
! They make beautiful traditional (as well as contemporary) costume jeweleries made of pewter like brooches, chokers, pendants, cucuk sanggul as well as earrings that looked like heirloom pieces.
A Chic Store
A store selling chic tops, skirts, pants, dresses, shoes and accessories. I had my eyes on a pair of white peep-toes. It has leopard print on the heels! So cool.
Daily Books
...where you can get your daily reads.
Crown Furniture & Carpets
I never knew some carpets are hand-sewn. No wonder they cost thousands! I wonder how big is the needle used to sew carpets.
Below is a hand-sewn cashmere carpet.
Do you know that a medium-sized carpet like that is sewn by one person and takes 9 months to finish? I was like whoaa...tekun sungguh!
Cold Storage
We ended our shop-tour with a little shopping at Cold Storage as I need to buy some groceries.
I have always loved Cold Storage. They have all sorts of really interesting food - food that you can't find in ordinary supermarkets. Toaster cinnamon rolls, toaster pancakes, toaster sticks, toaster strudels, pies, pizzas, beverages, baby food, even condiments and dressings.
Since it's the month of Christmas, Jaya One's Cold Storage is having a contest until 13th December. It's so easy, you just need to spend more than RM50 in a single receipt at Cold Storage @ Jaya One, complete the contest form (which you can get at the cashier counter) and submit it together with your receipt at the Customer Service Counter.
I decided to try my luck bcoz of the interesting prizes - Cold Storage gift vouchers worth RM1000, RM800 and RM500. That's like worth at least one month of food supply!
I had a fun time touring Jaya One mall that day. We got freebies at each shop that we went to - I felt like a VIP or something! ;p
These are the free stuff that we got - a carpet, toy flowers, cupcakes and cookies, a book, mugs, a women's top and men's polo shirt from A Chic Store, 2 full-size bottles of Schwarzkopf shampoos, vouchers, face and body products, etc etc. It's so much fun-
ner
than going shopping. I have never received so many freebies in my life! And I wanna thank Nuffnang and Jaya One for that :)
Check out Jaya One's website at
www.jayaone.com.my
!
Labels: Advertorials, Nuffnang, Sales and Shopping